Air Liquide and Lhoist Cement decarbonisation project selected for European Innovation funding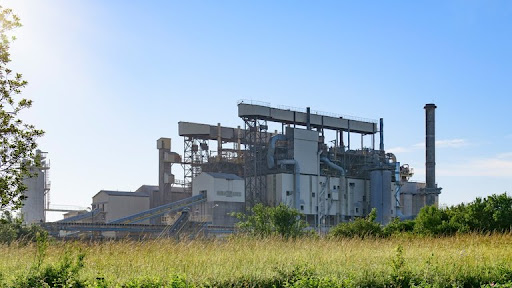 The European Innovation Fund (EU Environment and Climate) has agreed funding for four cement and lime sector projects, with a project by Lhoist and Air Liquide (a recent addition to IFRF's PRP network) being one of them. The winning projects were evaluated by experts based on their ability to reduce greenhouse gas emissions compared to traditional technologies and to innovate beyond the state-of-the-art, while being sufficiently mature for deployment.
Lhoist and Air Liquide are working to reduce the CO2 emissions at Lhoist's Réty plant in France by more than 600 ktCO2/y, starting in 2028. As reported previously, Lhoist will use Air Liquide's proprietary Cryocap carbon capture technology at the plant. Cement is one of the hard-to-abate industries as its production primarily generates CO2 from the decomposition of limestone, typically accounting for around 60% of a cement plant's total CO2 emissions. Hoist's Chaux et Dolomies du Boulonnais site in Réty is France's largest cement production plant.
Leveraging its know-how and expertise in CO2 capture technologies, Air Liquide will build and operate a unit of its proprietary Cryocap FG (Flue Gas) technology to capture and purify 95% of the CO2 arising from Lhoist's existing cement production unit in Réty.
The captured CO2 will then be transported to a multimodal CO2 export hub in Dunkirk, currently under development and sent to be stored in the North Sea as part of the D'Artagnan project, which has received the PCI (Project of Common Interest) label from the European Commission.
Pascal Vinet, senior VP and a member of the Air Liquide executive committee, commented: "Decarbonising the industry is at the heart of Air Liquide's strategy and we are committed to accompanying our customers with a wide range of solutions, in line with our sustainability development objectives. Using Cryocap to decarbonise lime production demonstrates the versatility of our innovative and proprietary carbon capture technology."
Cedric De Vicq, CEO Europe at Lhoist, added: "As a leader in the lime industry, we are very proud that for the first time, a lime plant will capture its CO2 emissions and store them in safe conditions. Carbon Capture & Storage is an indispensable part of how the lime industry addresses the reduction of its CO2 footprint for the benefit of the environment and its customers."
To complete the European Innovation funding story, Holcim Germany has also received funding approval for the Carbon2Business project in Lägerdorf in Schleswig-Holstein. The funding is aimed at the construction of a new kiln line at Lägerdorf plant. With the use of oxyfuel technology, the first climate-neutral cement plant is to be built there.
The remaining two projects for the cement industry are Lafarge Cement Poland (Holcim) Go4Ecoplanet at Kujawy Cement and Heidelberg Cement's ANRAV CCUS project at Devnya Cement, Bulgaria.