Canada and Nigeria set more ambitious 2030 methane targets

Combustion Industry News Editor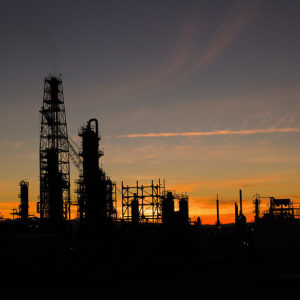 Canada has announced at the COP27 Climate Summit in Sharm El Sheikh in Egypt that it will target a 75% reduction in methane emissions from the oil and gas industry by 2030 relative to 2012 levels, in what Environment Minister Steven Guilbeault described as "kind of a big deal".
Whilst currently still a proposal needing to become the law after a consultation period, the measures would include a monthly requirement for the industry to find leaks (with a further month to fix them), while flaring would be prohibited at oil sites. Existing regulations would be applied to a wider spread of facilities, while some conditional requirements would become mandatory. Fuel combustion – where allowed – will be required to meet a "95% control efficiency". With methane being around 80 times more potent a greenhouse gas than carbon dioxide over a 20-year period, and methane emissions often being uneconomic in the first place, the gas is being targeted as a low-hanging fruit in the quest to rapidly reduce global anthropogenic GHG emissions.
Nigeria, a top-10 methane emitter, has also announced stronger action on such emissions in its significant oil and gas sector, becoming the first African nation to enact such regulations. Nigeria is a member of the Global Methane Pledge, which aims to reduce emissions by 30% by 2030, but Nigeria's ambition goes further than this, with the target to reduce emissions by 60% by 2031 (from a baseline year which is not clear). The not-for-profit Clean Air Task Force worked with the Nigerian Upstream Petroleum Regulatory Commission and the Nigerian Midstream and Downstream Petroleum Regulatory Authority on the new guidelines.