Mozambique exports first LNG shipment

Combustion Industry News Editor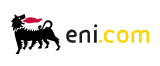 The first shipment of liquefied natural gas has left Mozambique's deep-water Coral Sul Floating Liquefied Natural Gas project, as delegated operator Eni reports.
Given approval in 2017, the project was delivered on schedule and budget in spite of the disruptions caused by the Covid pandemic. As the press release states, "Coral Sul FLNG has a gas liquefaction capacity of 3.4 million [metric] tonnes per year and will produce LNG from the 450 billion cubic metres of gas of the Coral reservoir." Eni has promoted the news as contributing to the diversification of supply and therefore providing security to Europe, at the same time acting as a transition fuel in the decarbonisation of the economy.
ExxonMobil, China National Petroleum Corporation, Portugal's GALP, Korea's KOGAS and Mozambique's ENH are partners in the project along with Eni.