Bernie Sanders releases Green New Deal policies, including banning the import and export of fossil fuels

Combustion Industry News Editor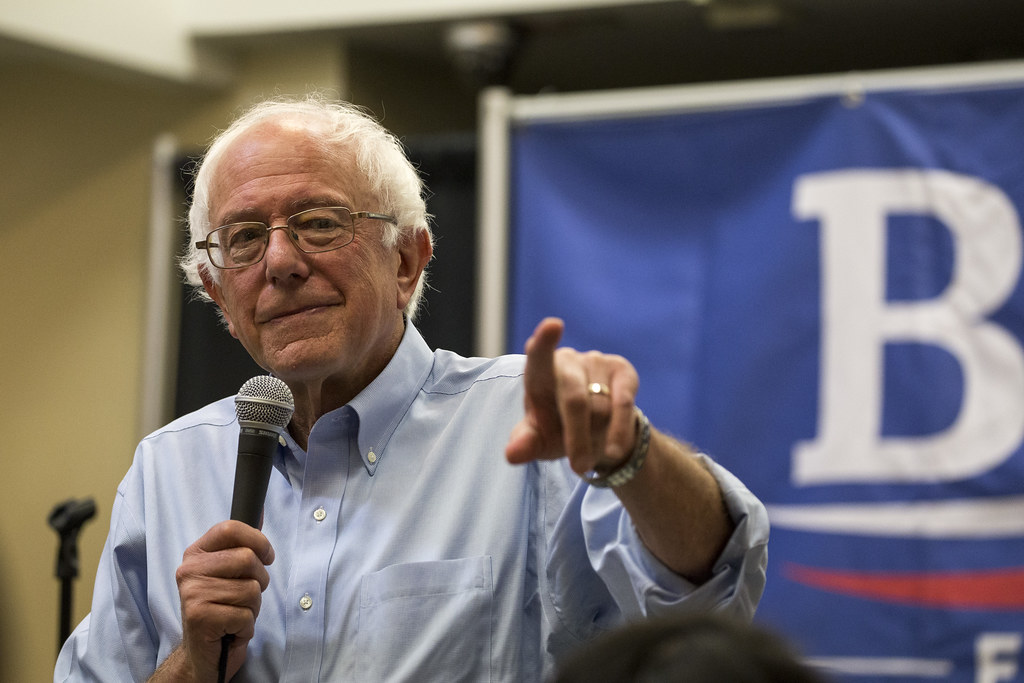 US Democratic Senator Bernie Sanders, in the running to become the presidential candidate for his party in next year's federal election, has released his plan for a Green New Deal. The US$16.3 trillion (€14.7 trillion) plan would seek to make the US source 100% of its electricity from renewable sources by 2030, by which time the country would have reduced its carbon emissions by 71% from 2017 levels, and to completely decarbonise the economy by 2050. Interestingly, and perhaps in response to criticism of previous Green New Deal targets that the US is only one country out of many, the plan goes beyond the borders of the US, with a goal of achieving a 36% reduction in emissions from "less industrialised countries" by the same date. Amongst the many policies supporting the plan are spending US$526 billion (€475 billion) on "a modern, high-volt, underground, renewable, direct current, smart, electric transmission and distribution grid", US$2.18 trillion on grants to make buildings more energy efficient, furthering electrification, and regulating emissions of methane and hydrofluorocarbons (this must mean changing the way they are currently regulated). Eye-catchingly, the plan states that to "get to our goal of 100 percent sustainable energy, we will not rely on any false solutions like nuclear, geoengineering, carbon capture and sequestration, or trash incinerators." Storage of renewable electricity appears to be the chief hope of achieving a grid built on 100% renewables by 2030, and US$30 billion is earmarked for research and development into storage technologies to bring their price down (as well as bringing down the cost of an electric car to "at most US$18,000"). Curiously, for such a reliance on storage, the plan does not mention hydrogen at all. However, the plan does include measures to "end the greed of the fossil fuel industry". Amongst the extensive policies are those to "make the fossil fuel industry pay for their pollution" through raising taxes on fossil fuel income and wealth, raising penalties for pollution, and requiring fossil fuel companies to buy bonds to cover disaster impacts (like those from spills). Fracking, offshore drilling, mountaintop removal coal mining, and fossil fuel imports and exports would all be banned, all new and existing fossil fuel extraction on federal public lands would be ended, and all fossil fuel subsidies would be terminated. Mr Sanders believes that the plan will "pay for itself over 15 years" through taxes on fossil fuel companies (which would seem not to be in business after a few years), and from revenues from state-owned power generation, as well as from income tax from the 20 million new jobs he expects the plan will create. While many of the overall ambitions of the plan are laudable, it is extremely difficult to see it becoming a reality, given the technical, legal and political challenges it would face.