RJM confirms strong growth across Asia-Pacific

IFRF Administration & Communication Coordinator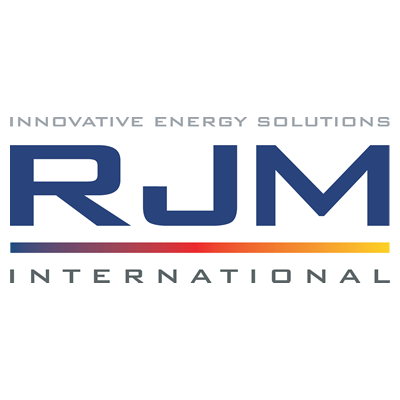 ---
RJM International, the award-winning provider of innovative emissions reduction technology and combustion improvement equipment to the power generation and large industrial plant sectors worldwide, announces that since it established an office in Singapore in February 2018, it has secured new emissions reduction and efficiency improvement projects in
To support this growth, RJM has widened its agent network with the appointment of SANTI Group to cover Indonesia (August 2018); Taiwan Wolmo Inc. as its agent in Taiwan (October 2019); Danny Catigtig to represent RJM in the Philippines (December 2019). In addition, an agent for the fast-growing Vietnam market will be signed up in the coming weeks and there are plans to extend the agent network further in 2020.
During the past two years, RJM has also increased headcount with the appointment of Lance Morris as Project Manager & Combustion Engineer in May 2019 and Ajoy Dasgupta as Business Development Manager in February 2020.
Lance is a highly-experienced combustion and performance engineer with over 25 years' experience on utility plants worldwide, but with a focus on the Far East; Ajoy is a qualified engineer with over 40 years' experience, primarily in Business Development and Sales, with a track record in combustion and environmental solutions across South East Asia, particularly Indonesia, Vietnam and Malaysia.
With more new projects in the pipeline, Matthew Shields, who set up the Singapore office as Head of Business Development & Operations, is now taking on a more strategic role and is appointed General Manager, RJM Asia-Pacific, with effect from 1st February 2020.
Commenting on the rapid growth of RJM's Asia-Pacific business, John Goldring, Managing Director commented, "The fast-growing economies of South East Asia represent important markets for RJM as power generators and other large combustion plant seek to increase output reliably, deal with variable fuel diets and yet simultaneously use less fuel and emit fewer emissions.
"This is exactly the kind of work where we have a strong track record of success, no matter what the fuel, the firing configuration or the boiler type.
"Our intelligent approach, plus our ability to guarantee our work is an attractive offer to customers and I am confident of further strong growth in the region.
"I would like to thank Matthew for all his hard work in setting up the Singapore office, winning new business across the region and wish him every success in his new role as General Manager," he added.