Revisiting some 'Big Ideas' (for reaching net-zero greenhouse gas emissions by 2050)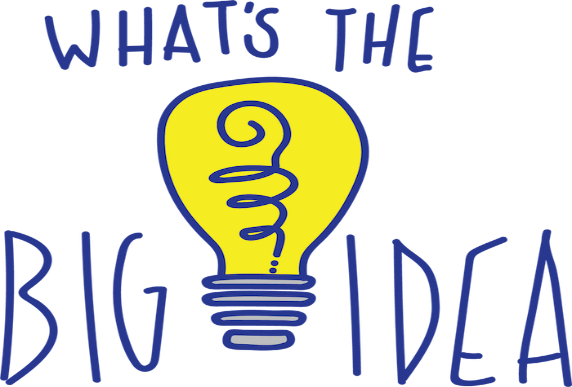 Last month, in a blogpost titled 'So What's the Big Idea', IFRF Director Philip Sharman shared his 'brain-dump' of some of the technologies and combinations of technologies that he thought may well prove crucial in achieving 'net zero'.
As a reminder, in the area of electricity and heat production, he name-checked the 'usual suspects' of renewables and nuclear power for low-carbon electricity generation, and biomass and solar heating as pathways for 'renewable heat'. He also acknowledged the importance of CCS for fossil-fuel-fired power and heat production as a 'transition technology' option, and, particularly, when applied to biomass-fuelled systems (i.e. 'BECCS') for 'carbon-negative' approaches in the longer term. Energy-from-waste – particularly when utilised in both a power and heat generating mode – fitted well with society's move towards an increasingly 'circular economy'. He also looked at energy storage – electrical energy storage, thermal energy storage and even integrated electrical and thermal systems – were clearly a key family of 'enabling technologies', and the rapidly growing interest in hydrogen and hydrogen 'surrogates' (e.g. ammonia) as both fuels and energy vectors opens-up several exciting opportunities for energy systems of the future.
Philip postulated that perhaps the 'big ideas' in this area were around the integration of a number of these technologies, particularly in the decarbonisation of heat and creating flexible, local energy systems.
In the area of transportation, he reminded readers of the plethora of news items and blogposts in recent Monday Night Mails on the electrification of transport or the use of alternative (sustainable) fuels or advanced energy conversion devices. Philip's gut feel was that electric vehicles would most likely dominate in the lighter vehicle category (at least in the shorter term), with fuel cell systems having advantages in heavier goods transport vehicles (lorries, buses, trains), and ammonia-fuelled marine engines in ships. Aviation – a problematic area to address in terms of moving to net-zero emissions – would likely see, he felt, sustainable alternatives to kerosene ('SAF') in the nearer term, with perhaps hydrogen fuel cells and electrification presenting options (particularly for lighter aircraft) in the longer term.
As for industrial processes, and the manufacturing and construction sectors such as iron and steel manufacturing, the chemical and petrochemical industries, cement production and 'other' thermal processes, the above technologies provide potential solutions (i.e. CCS, hydrogen and hydrogen-rich fuels/vectors, electrification) separately or integrated together, as do other, more sustainable and lower-carbon fuels, fuel switching, etc.
Philip also reminded us not to overlook energy and resource efficiency solutions – often the lowest cost options, offering a return on investment as well as environmental benefits.
He invited IFRF members and MNM readers to enter the debate via IFRF's Twitter and LinkedIn social media channels, and outline their thoughts on where they thought that 'big ideas' would come from…
Feedback
One very well-developed line of thinking was outlined by Dawid Hanak, an Associate Professor in energy and process engineering at Cranfield University in the UK. Dawid's contention is that the integration of renewable and fossil-fuel technology options present some interesting and attractive solutions.
Dawid wrote: "When talking to researchers from different areas of energy, I realised that we tend to see mainly benefits of technology/concept of our interest and are more critical about the other options. Have you noticed this? To meet net-zero targets by 2050, or even before, we need to consider solutions across the board, ideally enabling synergies between them."
"In a recent article titled 'Linking renewable and fossil fuels with carbon capture via energy storage for a sustainable future', I presented the idea of combining renewables with carbon capture with inherent energy storage. This article shows that: (a) calcium looping is technology considered for both energy storage and carbon capture; (b) oxy-combustion technologies can benefit from liquid oxygen storage; (c) carbon capture can offer inherent energy storage to avoid curtailment of renewable energy; and (d) use of inherent energy storage capability can reduce the economic penalty of carbon capture. Finding these kind of synergies and new routes to combining technologies that alleviate their challenges when considered separately is something I enjoy the most in my work."
Nice one Dawid!
Any other 'big ideas' anyone?