REFHYNE green hydrogen project on schedule for commissioning in July 2021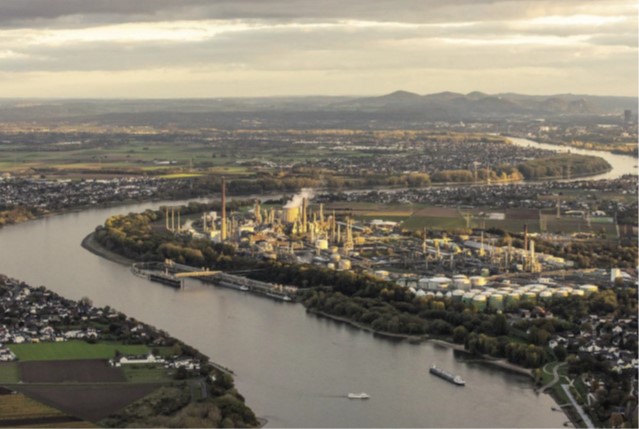 ---
Shell's Park Rheinland energy and chemicals facility
---
The completion of Europe's largest proton exchange membrane (PEM) electrolyser system for the production of 'green' hydrogen in the Shell Energy and Chemicals Park Rhineland is progressing through the construction phase. As reported by the lead partner Shell, the project – called REFHYNE – has passed an important milestone. The building roof has now been installed, requiring three special cranes to lift the two 'venturi roofs', as shown in the artists impression below. The two modules cover a roof area of ​​25m by 18.5m and weigh approximately 46 tonnes. The roof structure, which is aligned with the prevailing main wind direction, ensures that the production area is ventilated in an environmentally friendly and resource-saving manner, requiring no mechanical ventilation.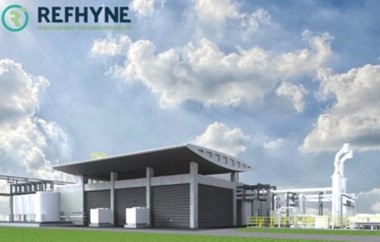 ---
Artist impression of REFHYNE building with venturi roof
---
At the core of the REFHYNE system, first covered by an IFRF blogpost in 2019, is the 10MW water electrolysis system produced by UK-based ITM Power. The five HGASXMW electrolyser modules, sized at 2MW each, were installed in the facility a few months ago following a successful trial run. In the electrolysers, water is separated into its components hydrogen and oxygen using electricity, with the hydrogen fed into the refinery network to upgrade petroleum-based products. If the electricity used in the electrolysis process comes from renewable energy, the 'green' hydrogen produced has near-zero carbon dioxide emissions.
---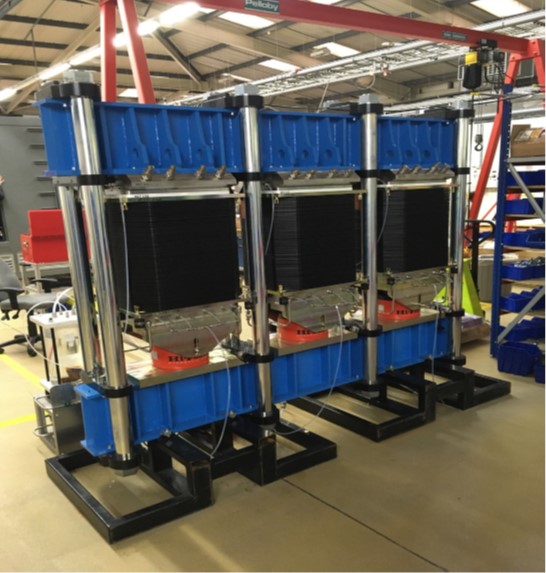 ---
ITM supplied electrolysers
---
The next key milestone for the project is commissioning planned for July this year, when the REFHYNE system is targeted to produce up to 1,300 tonnes of hydrogen per year. The technology is considered to be a pilot for use in, for example, mobility, industrial applications, electricity storage and heating purposes.
The REFHYNE project is financially supported by the Fuel Cell Hydrogen Joint Undertaking (FCH JU).