Post-doc on water electrolysis and bio-oil gasification integration for fuel production

IFRF Administration & Communication Coordinator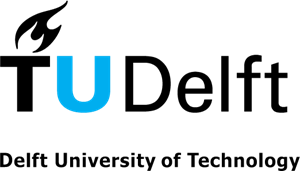 ---
Delft University of Technology (TU Delft), The Netherlands has an opening for a two-year post-doctorate in their Department of Process and Energy.
Post description
The project's framework, financed by the Netherlands Enterprise Agency, concerns pressurised gasification of biomass-derived pyrolysis oil using pure oxygen.
In this project, TU Delft is collaborating with BTG (Biomass Technology Group B.V.) in Enschede. Within the project a process simulation study is to be performed towards optimisation of the process integration of bio-oil gasification with energy storage, which means the integration with larger-scale water electrolysis producing hydrogen and oxygen simultaneously.
Furthermore, the produced bio-oil of the partner will be characterised using the available pyroprobe setup for investigating the impact of heating rate on products formed. This study is aimed at improving models of the conversion of bio-oil in gasification, as the fast pyrolysis step forms the initiation of the chemical conversion and next other gasifier process parameters- determines the gasification characteristics.
The research group of Large-Scale Energy storage (LSE) in Delft has practical experience using steam/oxygen as oxidising agents for biomass gasification as well as gas cleaning and upgrading of produced synthesis gas to chemical and fuels.
The laboratory of the department of Process and Energy is equipped with state-of-the-art thermo-chemical biomass conversion equipment and characterisation as well as analysis techniques (like TGA-FTIR, pyroprobe, HPLC/GC, ICP-OES, Karl-Fischer titration, SEM-EDX etc.) and has access to other equipment for elemental analysis and determining rheological properties of liquids.
Role requirements
It is expected that the candidate has experience in experimental work regarding (thermo-chemical) biomass/waste conversion as well as process system modelling. Excellent background is expected in the following areas: thermo-chemistry, chemical kinetics, thermodynamics, and physical transport phenomena (heat and mass transfer). Moreover, the candidate is expected to have good communication skills and to be a team player in a multidisciplinary setting. Furthermore, good oral and written knowledge of English is expected. TU Delft is a bi-lingual organisation; good knowledge of the Dutch language is considered to be a positive aspect of your application.
Contract
Fixed-term contract: 2 years.
TU Delft offers a customisable compensation package, a discount for health insurance and sport memberships, and a monthly work costs contribution. Flexible work schedules can be arranged. An International Children's Centre offers childcare and an international primary school. Dual Career Services offers support to accompanying partners. Salary and benefits are in accordance with the Collective Labour Agreement for Dutch Universities.
Employer
TU Delft is a multifaceted institution offering education and carrying out research in the technical sciences at an internationally recognised level. Education, research and design are strongly oriented towards applicability. TU Delft develops technologies for future generations, focusing on sustainability, safety and economic vitality. At TU Delft you will work in an environment where technical sciences and society converge. TU Delft comprises eight faculties, unique laboratories, research institutes and schools.
Department – Faculty Mechanical, Maritime and Materials Engineering
The 3mE Faculty trains committed engineering students, PhD candidates and post-doctoral researchers in groundbreaking scientific research in the fields of mechanical, maritime and materials engineering. 3mE is the epitome of a dynamic, innovative faculty, with a European scope that contributes demonstrable economic and social benefits.
The ambition of the Department of Process and Energy is to perform world class education and research in the area of process and energy for a sustainable development. The focus of their research is on the following areas: Energy Technology, Engineering Thermodynamics, Large Scale Energy Storage, Intensified Reaction and Separation Technology, Fluid Mechanics, and Multiphase Flow. We are situated in the Process and Energy lab, a modern and inspiring academic environment with unique experimental facilities. For more information, visit their website.
The section Large Scale Energy storage focuses its research on storage of electricity, on the scale of solar plants and wind farms and on process integration with thermo-chemical conversion of bioresources. It aims at bridging the gap between electricity load and demand, especially needed for highly intermittent energy sources like solar and wind. The main theme of the group is the conversion of power to preferably high energy density liquid fuels and chemicals where sustainably produced hydrogen is coupled to a (biobased) carbon source e.g. CO2, CO or C.
How to apply
For information about this vacancy, please contact Prof.dr.ir. Wiebren de Jong, Full Professor Large-Scale Energy storage, email: wiebren.dejong@tudelft.nl, tel: +31 15 2789476.
To apply, please e-mail a detailed CV, motivation letter and at least two references by March 21st 2020 to application-3mE@tudelft.nl. When applying for this position, please refer to the vacancy number 3mE20-07 in the subject of your email.
More information about TU Delft and this post can be found here.