Next generation basic silica-polyethylenimine (PEI) in solids adsorption looping technology being developed by University of Nottingham-led consortium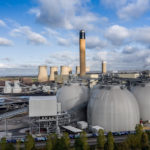 The University of Nottingham in the UK is leading one of several projects that have received a share of £5m grant funding via ACT3, the UK part of a wider 14 nation collaborative funding programme to accelerate the development of CCUS technologies. CCUS is recognised to be one of the most effective measures towards the global commitment to reach climate neutrality by 2050 and mitigate against global warming
The project, called ABSALT (Accelerating Basic Solid Adsorbent Looping Technology), aims to demonstrate that basic silica-polyethylenimine (PEI) in solids adsorption looping technology (SALT) can achieve low capture costs. This could provide a next generation CCUS technology as a potentially cheaper alternative to the current process of amine scrubbing, the most mature technology that separates CO2 from natural gas and flue gases.
Professor Colin Snape, study lead, said: "Carbon Capture and Storage is key to achieving the UK's ambitious target of eliminating greenhouse gas emissions by 2050. It's therefore extremely important to accelerate the pace of developing alternatives to the current technologies on offer. PEI is a polymer that avoids environmental issues associated with the basic liquids used in amine scrubbing and requires less energy to release the CO2 after capture to enable subsequent pipeline transport and storage."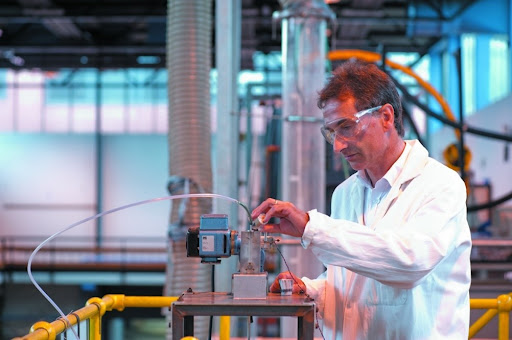 The team have identified a basic polymer, polyethylenimine (PEI) supported on silica, as a strong potential alternative in both post-combustion capture as well as in direct air capture. CO2, being weakly acidic reacts with PEI rapidly. Over the two-year project, the team will seek to demonstrate the efficiency and lower cost of the process. Its entire life cycle will also be analysed in order to provide a direct comparison to the processes already in use.
The consortium of international partners is made up of: PQ Corporation, UK; BASF, Germany; CEMEX, Switzerland; Ulster University, UK; University of Bologna, Italy; and CPERI-CERTH, Greece.
The project partners all play a vital role in the study:
PQ Corporation and BASF are global manufacturers of silicas and PEI, respectively and with the University of Nottingham will use their materials expertise to optimise the composition of silica-PEI.

The University of Ulster, CERTH and CEMEX have extensive experience in techno-economic analysis and life cycle assessment.

The involvement of CEMEX enables the team to address in detail the application of SALT to cement plants.

The University of Bologna, CERTH and the University of Nottingham have extensive expertise in pyrolysis for recycling the silica and converting the spent PEI to potentially valuable chemicals.