New operating mode saved 6.5 million SEK

IFRF Administration & Communication Coordinator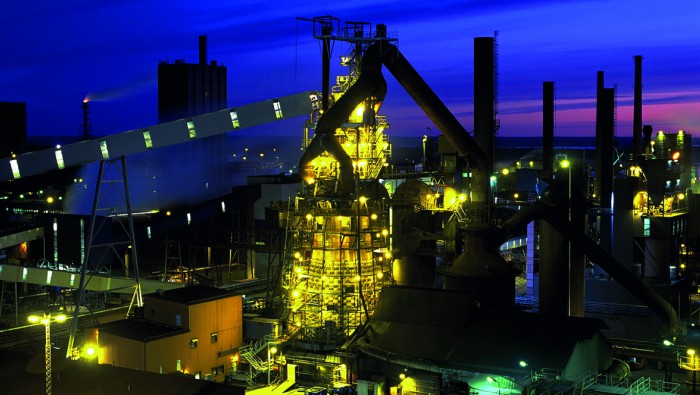 A change in hot stoves' operating mode has resulted in a reduction in coke consumption in the blast furnace at SSAB. Costs have been reduced by SEK 6.5 million per year.
Hot stoves produce hot blast, which provides thermal energy and gases for smelting reduction in the blast furnace process. Preheating equipment is a key component for blast furnace iron production.
New serial operating mode
Together with researchers from SSAB Oxelösund and AGA Linde, Swerim has developed a new operating mode for the hot stoves at Blast Furnace No.4 in Oxelösund. A shift from parallel to serial mode has resulted in lower coke consumption in BF4 and, consequently, cost reductions amounting to SEK 6.5 million per year.
The work has been conducted within the framework for the PRISMA research programme. Modelling and simulation showed that the serial operating mode would result in a high hot blast temperature and, thereby, energy and cost savings. This was confirmed by data from production trials. The hot stoves operating mode was changed in May 2012.
Overall efficiency with PRISMA
Erik Olsson, who is in charge of research at BF4, explains why the project has been successful.
"This has given us the necessary theoretical background for changing the hot stoves' operating mode. This may seem like an obvious choice but, since the impact on the process is so significant, it is good to have an external evaluation," says Erik Olsson, continuing:
"Work within the PRISMA programme helps us to demonstrate the overall effects for the whole plant, and not just our own department, something which is difficult for us who mainly work with the blast furnace. This means we can avoid suboptimisation, which is a common pitfall in a steelworks."