IFRF's Annual Report 2018 published

IFRF Administration & Communication Coordinator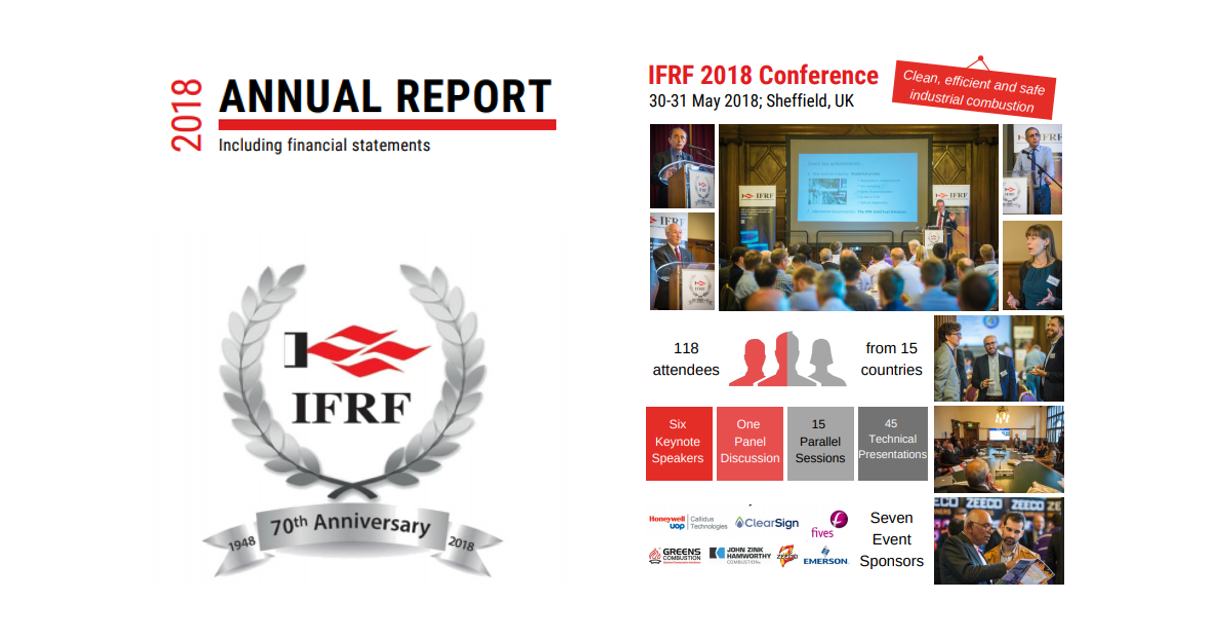 IFRF's Annual Report 2018 is now available to view. The latest Annual Report includes information from Sauro Pasini, IFRF President and Philip Sharman, IFRF Director, plus a series of infographics depicting IFRF's activities throughout 2018 and finally the organisation's financial statements.
In his report, IFRF President, Sauro Pasini talks about the future of industrial combustion and how this aligns with the future strategies of IFRF.
"No, combustion is certainly not dying!" states Sauro. "It will remain an important R&D and technical topic, together with the clean utilisation of 'green' fuels such as biofuels, hydrogen, syngases, etc. – important actors for deep decarbonisation in the steel and cement industry."
Philip Sharman, IFRF Director talked about the transitional and landmark year that 2018 was for IFRF. "2018 was always going to be a very significant year for IFRF: the 70th anniversary year of IFRF's founding… our triennial conference… the launch of our new website… a strategic review of all aspects of the organisation… a new strategy and vision for the future… preparation of a new Three-Year Plan…."
Mr Sharman finished by looking to the future. "If 2018 was a year of transformation, 2019 is shaping-up to be a year of growth. We can look forward to seeing an increase in our membership (particularly in Asia with the launch of 'China Flame'); becoming active again in R&D – including working with the University of Sheffield on the visionary 'PACT-2' concept; a TOTeM later in the year around valorising waste in terms of energy and materials recovery; the launch of a new training initiative; plus lots of exciting and thought-provoking blogs and news-pieces in MNM and on social media."
The Annual Report then looks at the facts and figures of 2018 including:
A breakdown of our membership
What our members said in our member survey
A look at what was popular in Monday Night Mail
The IFRF website
IFRF's impact across social media
The range of events and meetings held throughout 2018, such as conferences, TOTeMs, meetings and Flame Days
The Industrial Combustion Journal
IFRF research activity areas
Finally, there is a copy of our financial statements.
We'd just like to say a big thank you to everyone who participated in our activities last year and we hope to see you at some of our events this year too!