IFRF Publishes its 2021 Annual Report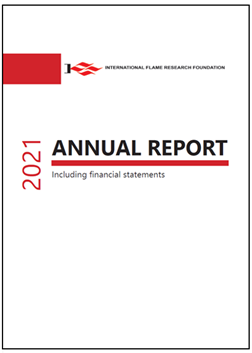 The IFRF annual report for 2021 has been published by the IFRF Administrative Team and is available as a downloadable PDF.
This provides an interesting snapshot of the significant issues faced by IFRF in 2021 where the withdrawal of the British and Finnish National committees from IFRF, the suspension of the German National committee from IFRF and the move to individual organisation membership in the USA all reduced IFRF membership income.
Coupled with the restricted programme of activities due to covid-19 related lockdowns in many of the IFRF member countries, this reduced IFRF's surplus for the year ended 31/12/21 to just £3.8k (4.3k€), with the balance sheet showing total reserves of £6k (6.7k€). Indeed, the members were asked if they wanted the IFRF to continue at all in early 2021, with the majority of the National Flame Committees including France, Italy, Sweden, The Netherlands and the Associate Member Group voting to continue.
As our President Sauro Pasini states in his opening letter to the Annual Report, the outlook for IFRF has improved since 2021 with "glimmers opening for a more rosy future". The situation has improved further into 2023 with organic membership growth coupled with the partial return of the German National Flame committee improving the membership income stream, and the lifting of Covid-19 restrictions allowing a return to an active programme of TOTeM and technical events.