IEA estimates global investment to rise by 8% this year, but some of the increase eaten by inflation

Combustion Industry News Editor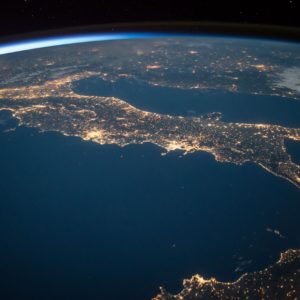 Global investment in the energy sector is expected to increase by 8% this year, reaching US$2.4 trillion, well above pre-covid levels, according to the International Energy Association. Of this amount, US$1.4 trillion is to be spent on clean energy, such that while in 2017, 51.4% of total expenditure was 'clean', for this year the estimate is 60.2%, the increase in absolute spending on clean energy being 34% over the five years. 'Clean' expenditure includes that on renewables (an estimated US$472 billion this year), energy efficiency and other end uses (US$470 billion, with spending on the energy efficiency of buildings up by 16% from 2021, a pleasing and prudent trend), grids and electricity storage (US$337 billion), electric vehicles (US$93 billion), nuclear power (US$49 billion), and low carbon fuels and carbon capture and storage (US$19 billion).
By far the largest increase in spending since 2017 is on electric vehicles, which has risen from just US$5 billion five years ago (a factor of 18.6), while the next largest increase is in low carbon fuels and carbon capture and storage (up from US$11 billion in 2017, a 73% increase). Grids and storage spending is up the least at just 5%. However, investment is still not at the levels the IEA projects are needed to meet its Net Zero by 2050 scenario, and inflation is to eat up half of the additional expenditure of 2022 compared to last year, meaning the headline 8% increase is more like 4% when it comes to actual output. Causes of escalating costs include "multiple supply chain pressures, tight markets for specialised labour and services, and the effect of higher energy prices on essential construction materials like steel and cement." These are eating not only into traditional power generation but also into renewables: "the costs of solar panels and wind turbines are up by between 10% and 20% since 2020". The report also notes that the "net income for the world's oil and gas producers is set to double in 2022 to an unprecedented US$4 trillion".
Investment choices and levels of spending are always important, but at this juncture of time, they are particularly so, as the IEA makes clear. "Investment is central to tackling the multiple strands of today's energy crisis: to relieve pressure on consumers, to get the world on a net zero pathway, to spur economic recovery, and – for Europe in particular – to reduce reliance on Russia following its invasion of Ukraine. Governments, companies and investors face a complex situation as they decide which energy projects to back, with urgent short-term needs not automatically aligned with long-term goals. A lot is riding on these choices." That is indeed very true.