'Horizon 2020' – the final sprint to the finish line!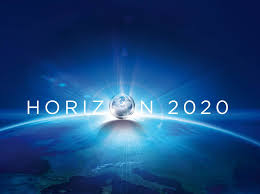 ---
We have endeavoured to keep Monday Night Mail readers posted on the various relevant 'Calls for Proposals' under the European Commission's Horizon 2020 Research & Innovation Programme, and now we are in the final year of this framework programme and the last of the energy-related Calls are open and approaching their respective deadlines.
There is over €400 million still available from the remaining Calls under Horizon 2020 Energy, including fuel cells and hydrogen, in 2020. The Calls include:
€83 million for research on low-carbon energy technology – deadline 28 April 2020* (note, this deadline has been extended from 21 April)
€93 million for fuel cell and hydrogen projects – deadline 29 April 2020*
€90 million for next generation batteries projects – deadline 28 April 2020*
€40 million for international cooperation on low-carbon energy projects – deadline 1 September 2020
€15 million for cross-cutting topics – deadline 1 September 2020
€29 million for carbon capture and storage projects – deadline 1 September 2020
€64 million for energy efficiency projects – deadline 10 September 2020
* NOTE, due to the Covid-19 outbreak, these three Calls have had their deadlines extended from 21 April to these specific dates.
By way of a reminder to our readers, the Work Programme for the Horizon 2020 Energy theme can be found here.
As the Horizon 2020 framework programme draws towards its conclusion later this year, we can begin to look forward to its successor – the 'Horizon Europe' programme.
Running from January 2021 to December 2027 and with a proposed budget of almost €100 billion, Horizon Europe represents the largest collaborative multinational research and innovation investment in Europe and is open to participants worldwide. Within the proposed budget, some €15 billion is earmarked for 'climate, energy and mobility' activity.
Watch this space…!