Fives Pillard confirmed as IFRF's fourth Preferred Research Partner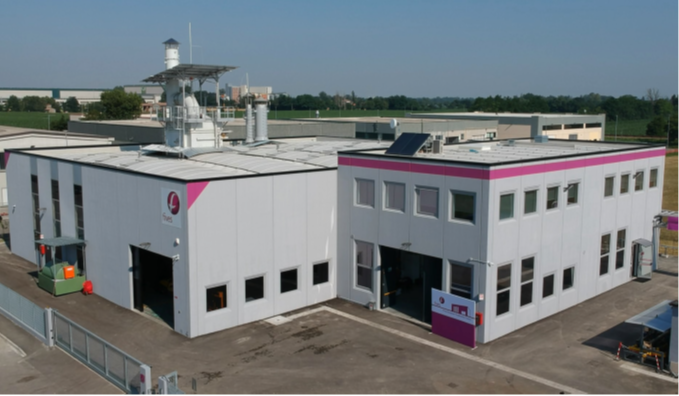 ---
Fives European Combustion Centre
---
IFRF is pleased to announce that Fives Pillard has become its fourth Preferred Research Partner (PRP). The company's European Combustion Centre adds further test capabilities and expertise to the current IFRF PRP portfolio provided by the University of Sheffield's Translational Energy Research Centre – TERC – in the UK (the new home of IFRF), the Gas-und Wärme-Institut (GWI) in Germany and the recently-announced ZJU in China.
Located in Piacenza, Italy, this R&D centre provides a flexible tool for:
Ultra-low-NOx burner innovation to meet increasingly stringent environmental regulations
Combustion tests carried out under real operating conditions
Showcasing new industrial burners
Providing an international combustion school for customers.
Test capabilities include a number of combustion rigs as shown below.
---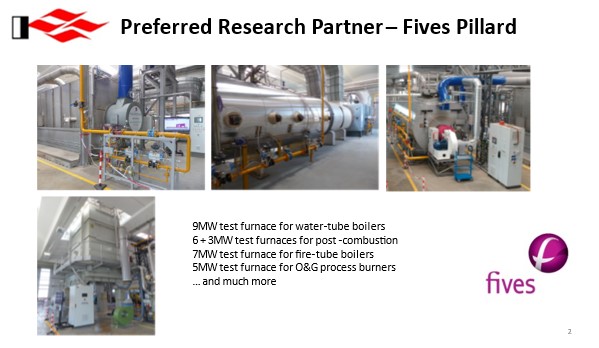 ---
As an example, this facility has been used in part by Fives Pillard to develop its new 2.8MW Pillard LONOxFLAM® G2 burner, which can either fire on natural gas alone or with a mix of up to 90% hydrogen. An order for this has just been received for the combustion of hydrogen at a chemical site in France, fitted to a dissolved salt boiler. It will enable the end-user to save on natural gas consumption and through the use of hydrogen to reduce carbon dioxide emissions by around 414kg/hour at full power.
Fives has numerous references on the Pillard LONOxFLAM® G2 burner firing hydrogen either in a pure or in a mixed form, where a key challenge is to obtain low NOx emissions despite a very high combustion air temperature of 325°C and a maximum hydrogen proportion of up to 100% load.
---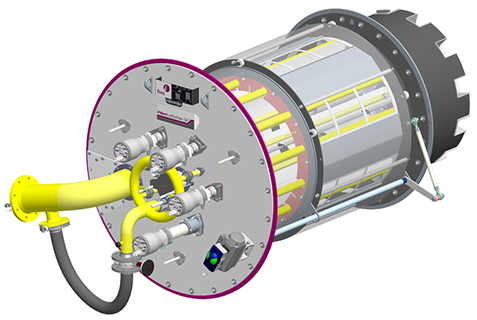 ---
2.8MW Pillard LONOxFLAM® G2 burner
---