Fives looking for a Combustion Expert

IFRF Administration & Communication Coordinator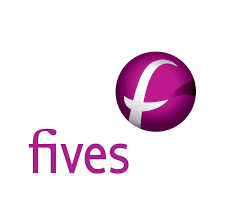 As an industrial engineering Group, Fives designs and supplies machines, process equipment and production lines for the world's largest industrials including the aluminum, steel, glass, automotive, aerospace , logistics, cement and minerals, energy and sugar sectors. Located in over 30 countries and with nearly 8,300 employees, Fives is known for its technological expertise and competence in executing international projects.
Fives' multi-sector expertise gives it a global vision of the industry which provides a continuous source of innovation. The effectiveness of its R&D programs enables Fives to design forward-thinking industrial solutions that anticipate clients' needs in terms of profitability, performance, safety and compliance with environmental standards.
Fives Stein, a subsidiary of the Fives Group, has been specializing in steel and glass for more than 130 years. Fives Stein designs and builds furnaces and high technology thermal processing equipment, the key element of which is the combustion system. Fives Stein has a worldwide presence and makes 90% of its turnover at export.
Fives Stein wishes to strengthen its combustion activity through the recruitment of a Combustion Expert to its permanent staff.
If you are interested in applying for the position below please contact Alexis Badoux.
POSITION SUMMARY
The Combustion Expert is actively involved in the development of advanced technologies and achievements, from pre-projects to commissioning on site. He also contribute to equipment and process improving through the R&D
KEY FUNCTIONS & RESPONSIBILITIES
Provide technical support and technical design during the different stages of the project ;
Assist our customers through thermal and combustion audits, sales support, commissioning support …;
Propose guidelines and future directions to constantly ensure our Combustion activity evolves and steps up (technical, performance, efficiency…);
Run and carry out the development of new products or new services in Combustion, by adopting new approaches (connected objects, 3D printing…);
Lead internal or external working groups (clients, partners…)
Collect feedbacks and ensure the implementation of strategical improvements is made.
SKILLS, ABILITIES & KEY BEHAVIORAL TRAITS FOR SUCCESS
Experienced and knowledgeable in combustion, thermal and fluid mechanics;
Knowledgeable in tools or software for numerical simulations (Fluent, CFX, Matlab…);
Demonstrate abilities to develop and lead changes through continuous improvement programs;
Communication: Able to clearly present information through the spoken or written word; read and interpret complex information; talk with internal / external customers on site; listen well;
Decision Making & Problem Solving: Able to take action in solving problems while exhibiting judgment and a realistic understanding of issues; able to use reason, even while dealing with emotional topics; review facts and weigh options
Autonomy and pro-activity within the role;
Very good analytical and synthesis skills;
Fluent English mandatory.
As part of your missions, you will be closely working within the other teams from the Technical department and with Sales, Operations, Service and Purchasing departments. Hence, strong qualities are essentials and so, are expected, such as interpersonal skills, integration, flexibility, adaptability and team work.
Job Location: Maisons-Alfort (94), France. Business travels on a regular basis to be planned, in France and worldwide
Department: Technical
Position Type: Full-Time/Regular/Permanent
Salary: To be discussed, depending on experience and profile
Availability: ASAP