€53M available for final (2019) Call on 'near-zero emissions' under EC's Horizon 2020 Energy programme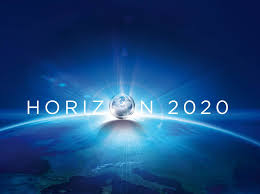 The priorities for the final Calls for Proposals from the European Commission's Horizon 2020 Energy programme are currently being finalised.
The Call likely to be of most relevance to IFRF members, i.e. 'Enabling near-zero CO2 emissions from fossil fuel power plants and carbon intensive industries' (NZE), has the following two Call 'topics' (i.e. funding actions) due to go live soon:
NZE-4-2019: Integrated solutions for flexible operation of fossil fuel power plants through 'power-to-x-to-power' and/or energy storage[Call opening 7th May and closing 27th August; €6-10M per project; €20M total EC funding available]
NZE-5-2019: Low-carbon industrial production using CCUS[Call opening 7th May and closing 27th August; €10-12M per project; €33m total EC funding available].
Both of these topics are classified by the EC as 'Innovation Actions' (IA). This means that they:
Can include a demonstration or pilot to validate technical and economic viability of a new or improved technology, product, process, service or solution in an operational (or near to operational) environment.
Can involve 'market replication', i.e. support for the first application or deployment in the market of an already demonstrated innovation.
Must involve three independent legal entities from different Member States of the European Union or Associated Countries.
Attract a funding rate of up to a maximum of 70% (except for non-profit legal entities, where a maximum of 100% applies).
More information on these two topics can be found in the latest update of EC's Work Programme 2018-2020 for the 'Secure, Clean and Efficient Energy' theme. A final Call in the NZE sub-theme on 'Geological Storage Pilots' is still indicated for 2020.
If you are interested in responding to these Calls, you may want to participate in Information Days and brokerage events that the EC is holding on these Calls from 25th to 27th June 2019 in Brussels. Registration for the events will open this month.