Boeing becomes founding member of University of Sheffield's Energy Innovation Centre to drive sustainable aviation fuel development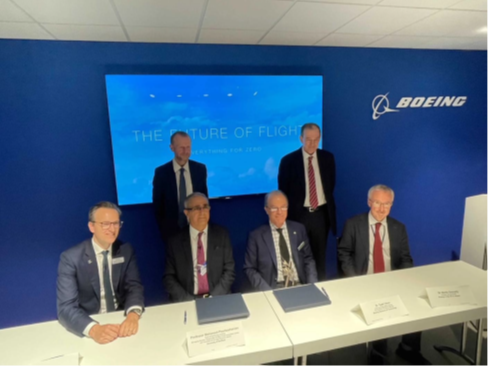 Boeing announced at the recent Farnborough International Airshow that it has become the founding member of the University of Sheffield's Energy Innovation Centre (EIC), leading the way for the company to help develop and bring sustainable aviation fuel (SAF) to the market.
The EIC includes the Sustainable Aviation Fuels Innovation Centre (SAF-IC), a first-of-its-kind facility in the UK that will help test and certify new SAF, and the neighbouring Translational Energy Research Centre (TERC), the home of IFRF. The two facilities will work in combination to support state-of-the-art research and provide much-needed testing capabilities to help develop sustainable aviation fuels for commercial use. Members of the EIC now have access to a platform to prove, test, develop and optimise new technology and ideas, and up-scale and develop technology on a cost-effective basis before investing in commercial-scale testing or production.
The EIC is located in the University of Sheffield Innovation District, home to the Advanced Manufacturing Research Centre (AMRC). Boeing founded the AMRC with the university in 2001, which supports 520 jobs and contributes more than £55 million/year to the South Yorkshire economy. Boeing Sheffield, the company's first factory in Europe, is an outgrowth of Boeing's partnership with the AMRC.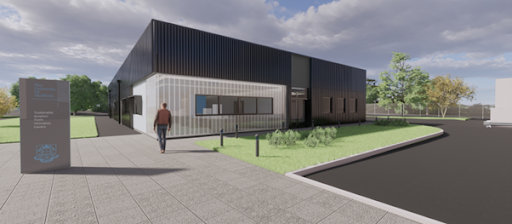 Sustainable Aviation Fuels- Innovation Centre
SAF offers the most immediate and greatest potential to decarbonise aviation over the next 20 to 30 years. Sustainably produced jet fuel reduces CO2 emissions by around 80% over the fuel's lifecycle, with the potential to reach 100% in the future. Made from several feedstocks, SAF is certified for commercial use and can be 50/50 blended with traditional jet fuel without modifications to aeroplanes, engines or fuelling infrastructure. Boeing has committed to deliver its commercial aeroplanes capable and certified to fly on 100% SAF by 2030.
"In order for the aviation industry to meet its net zero carbon emissions commitment by 2050 it will take all of us collaborating and investing in scientific research and testing," said Brian Moran, Boeing's vice president of Global Sustainability Policy and Partnerships. "We are honoured to partner with the University of Sheffield on the UK's first major SAF hub, which highlights our global commitment to developing SAF as a safe, proven, near-term solution to decarbonise aviation."
"Boeing has a long history in South Yorkshire, having set up the AMRC to drive innovation in aerospace manufacturing, and subsequently opening our first European manufacturing site here," said Sir Martin Donnelly, president of Boeing Europe and managing director of Boeing in the UK and Ireland. "This opportunity to build upon our existing partnerships with Sheffield and to build new ones, while also working toward a more sustainable future for aviation, is a great privilege for us."
The EIC is funded, in part, by the UK's Department for Business, Energy and Industrial Strategy's Energy Innovation Programme. "This partnership, backed by £7 million government funding, will help accelerate the development of cleaner, fuel-efficient flight," Energy Minister Greg Hands MP said.
The membership programme is open to industrial partners of any size, from SMEs to multinational corporations. "We are thrilled to welcome Boeing as our first member of the Energy Innovation Centre scheme," said Professor Mohamed Pourkashanian, managing director of the TERC and the SAF-IC, and IFRF's General Secretary. "The EIC has an impact strategy built around delivering societal and economic benefit through rigorous research with industry, and this connection with Boeing takes a step towards making that aim a reality, especially in the exciting and vital realm of sustainable flight."
Congratulations to Mohamed and the team at Sheffield for bringing this significant RD&D capability to fruition in an impressively short timeframe!