12th ECCRIA Conference: Cardiff, UK; September 2018

IFRF Administration & Communication Coordinator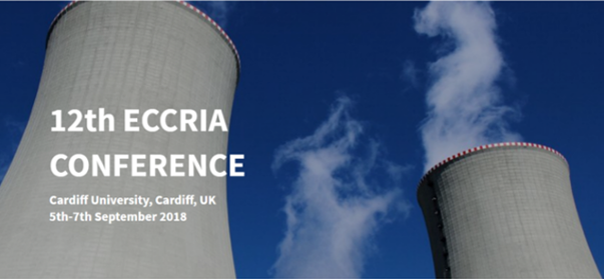 ABOVE
12th ECCRIA Conference will be held at Cardiff University, Cardiff, on Wednesday 5th to Friday 7th September 2018
The Fuel and Energy Research Forum's biennial 12th ECCRIA Conference, the European Conference on Fuel and Energy Research and its Applications will be held at Cardiff University, Cardiff, on Wednesday 5th to Friday 7th September 2018 (directly after IFRF's TOTeM45 – see more details here).
For full details of this Conference, including the Conference Programme, please see the Conference Website, www.eccria-conferences.org. Registrations and payments are being handled by Tony Ward Events Management, where you can register and pay through the above Conference Website. Please note that the Conference Fees will increase after 13th July 2018.
Although the Call for Abstracts for the Conference Programme closed on 26th January 2018 and this Programme is now complete, one or more further abstracts may be submitted for consideration as poster presentations at any time up until Friday 13th July 2018. Such abstracts, which must conform to the specified format, (see template on the Conference Website), and should be submitted by E-mail to the Conference Manager at info@eccria-conferences.org. For such abstracts to be considered, the prospective authors must simultaneously register to attend this Conference via the Conference Website. Prospective authors of such abstracts may ask for an oral presentation, and such consideration will be given should a suitable slot appear in the Conference Programme.
For all enquiries regarding Conference Registrations, please contact:
Mr. Tony Ward, Tony Ward Events Management, Hamford Lodge, New Thorpe Avenue, Thorpe le Soken, Essex, CO16 0LP.
Tel : +44 (0)1255-861411.
E-mail : info@eccria-conferences.org