World-first agreement made for transport of captured CO2 from one country for storage in another

Combustion Industry News Editor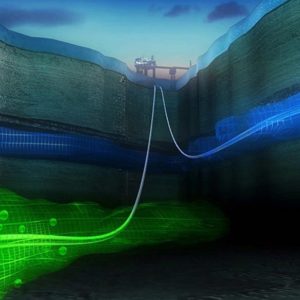 In what is a world first, a deal has been made for CO2 produced in one country to be disposed of within another's territorial boundaries. Dutch fertilizer maker Yara has signed a deal with Norway's Northern Lights (a venture between Equinor, TotalEnergies and Shell) which will see, beginning in 2025, CO2 shipped to the Norwegian North Sea to be stored within rock formations.
Annually, 800,000 tonnes of CO2 will be stored, and although the financial details have not been disclosed, the rising price of carbon permits within the European Union's Emissions Trading System, from around €40/tonne when the Northern Lights project was launched in 2020 to today's figure of close to €100/tonne indicates that disposal via carbon capture and storage is increasingly financially attractive.
Another indication of this is that Northern Lights will now be working on an expansion of its storage capacity towards 5-6 million tonnes of CO2/year (up from 1.5 million). The deal is undoubtedly a landmark, and it would not be surprising if more were inked in the coming year or two.