US-UK agreement on natural gas delivery announced during presidential visit

Combustion Industry News Editor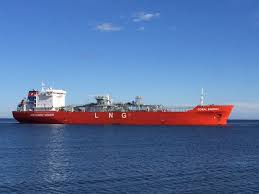 US President Joe Biden and UK Prime Minister Rishi Sunak have jointly announced that US LNG export company Delfin Midstream is to provide UK energy company Centrica with 1 million tonnes of LNG per year.
Delivery is expected to commence in 2027, when the Delfin Deepwater Port is completed as part of the wider Delfin LNG project. Supply is to last for 15 years, and the deal is valued at US$8 billion, with the gas enough to power 5% of UK homes.
The CEO of Centrica, Chris O'Shea, said of the deal that "Natural gas is an essential transition fuel in the move to Net Zero and securing international agreements are vital to the UK's energy security. As well as strengthening the trade links between the UK and US, this deal shows that Centrica is investing heavily to future-proof the UK's energy supply and address one of the underlying causes to the energy crisis".
In August of last year, the two companies signed a heads of agreement document which paved the way for the latest announcement.