US Steel and CarbonFree to work on CCUS project for major US steel mill

Combustion Industry News Editor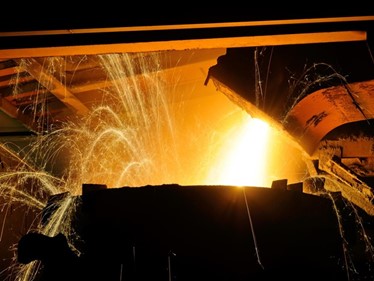 US Steel Corporation and CarbonFree Chemicals Holdings have signed a memorandum of understanding to capture carbon dioxide at the former's Gary Works, one of the largest integrated steel mills in North America.
CarbonFree's technology SkyCycle, which captures CO2, converts it into precipitated calcium carbonate and produces hydrochloric acid as a co-product, will be employed at the works, and the venture will presumably tap into carbon tax credits to further improve the cost-benefit of the project. Should the installation go ahead, it would aim to capture 50,000 metric tonnes of carbon dioxide annually, with the decision to enter a definitive agreement to occur later this year, and operations pencilled in to commence in 2025. There may also be further collaboration at other steel plants.
The Gary Works has a capacity of 7.5 million net tonnes of raw steel per year, suggesting the carbon dioxide utilisation project will only cover a small fraction of the total CO2 produced at the plant.