First Movers Coalition working on development and use of clean products and services

Combustion Industry News Editor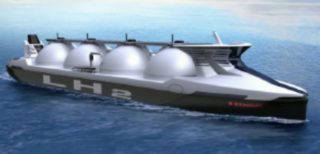 The First Movers Coalition mechanism unveiled at COP26 in November last year, in conjunction with the World Economic Forum, appears to be moving forward promisingly, as a report by Reuters describes.
Thirty-four companies with a combined market valuation of US$6 trillion pledged to purchase products such as low-carbon cement and steel, sustainable aviation fuels and zero-emissions heavy trucks, even at the higher prices they will first come at, in order to establish production processes and drive down prices through deployment. These companies include Møller – Mærsk, Airbus, Amazon, Apple, Boeing, Mexico's Cemex, India's Dalmia Cement and Mahindra Group, Australia's Fortescue Metals, Singapore's Trafigura, and European energy utilities Engie, Ørsted and Vatenfall, amongst others.
The Biden administration has also set up a multi-agency "Buy Clean Task Force" to hasten U.S. government purchases of greener products. At COP26, a number of specific purchasing commitments were detailed for 2030 for steel, trucking, shipping and aviation fuel; with other sectors set to launch their commitments this year. Some of those commitments go hand-in-hand with others – for example, shipping companies have pledged that at least 5% of their deep-sea fleets will run on zero-emissions fuels by 2030, while cargo-owning companies (such as DHL) have committed to having 10% of their cargo on zero-emissions ships by the same timeframe (and 100% by 2040). Maersk's purchase of zero-emissions-ready ships was covered in the Combustion Industry News last year.
Vattenfall has pledged to buy green technologies in aviation, trucking and steel through the coalition, and one can readily imagine Vattenfall selling clean electricity to producers of those products. Chief Executive Anna Borg summed up what many of the companies are thinking, by saying "We are heavily underestimating the risk of staying in the existing business models, because things are evolving and new business models will be developed across industries and companies…to be early [in adopting new technologies] may be challenging, but to be too late might be devastating."
The whole article makes for a very interesting read, and provides a spot of optimism in a space that has recently been full of bleak news.