South African government opens power sector up to private industry in effort to tackle worst-ever blackouts

Combustion Industry News Editor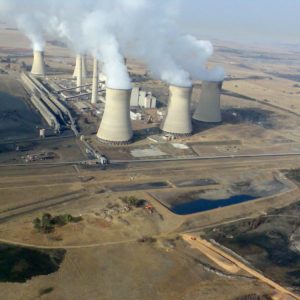 State-owned South African power utility Eskom is to lose its monopoly in the country, as the government looks to bring in the private sector to alleviate blackouts which have, in the words of President Cyril Ramaphosa, "disrupted all of our lives and caused immense damage to our economy". The country has been experiencing its worst-ever power outages, with breakdowns and strike action meaning that at times, power has not been available for as many as 12 hours per day. (Total generation capacity within the country has fallen to around 26 GW, whereas peak winter demand reaches 32 GW.) A limit of 1 MW generation capacity for a private company was raised to 100 MW last year, but such controls are now to be scrapped entirely, and any power produced by private companies will be able to be sold to the grid. Mining and refining companies are amongst those that might be tempted to generate their own power rather than buying it from Eskom. The government is also hoping to incentivise private players to adopt renewable power generation technologies. However, as the Financial Times reports, there are concerns that there is still excessive bureaucracy involved in setting up as a private power generator.