South African businesses quickly turn to private generation means following deregulation as Eskom continues rolling blackouts

Combustion Industry News Editor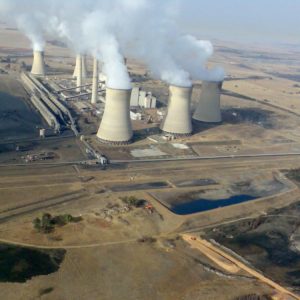 An interesting story in the Financial Times has looked at the new ways South African electricity consumers are adapting to state-owned power utility Eskom's ongoing troubles and the government's policy changes to help spark new power generation capacity.
As covered in the Combustion Industry News last year, the country made a significant policy change to make it easier for private investment in power generation, something which previously required special authorisation (presumably to safeguard Eskom's monopoly). This change has been telling – in 2021, just 86 MW of private power generation was registered, whereas last year, the figure was 1,650 MW, and this year is expected to be bigger again.
Business owners across the country are looking to alternative, more reliable means of obtaining electricity compared to the rolling blackouts now commonplace in the country due to Eskom's troubles. Solar is highly attractive, especially because it is easier to deploy at smaller scale than wind, and diesel generators have long been popular.
According to the Financial Times, Eskom officially has 45 GW of power generation, but only 25 GW of it is operated in practice. The government believes that the company will recover, but independent analysts believe Eskom is near the point of collapse.