Low water levels across Europe affecting power exports and fuel supply, deepening energy crisis

Combustion Industry News Editor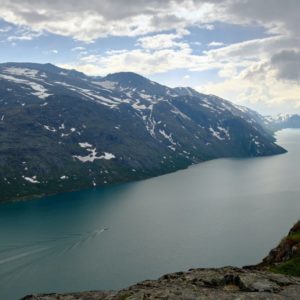 Facing low water levels in the reservoirs that drive its hydroelectric power plants, the government of Norway has decided to curb electricity exports to the rest of Europe should water levels drop much further.
One of Europe's largest electricity exporters due to its topological aptness for hydropower, the potential lack of Norwegian electricity flowing to other European countries such as Germany, Denmark, Netherlands, and the UK is yet another worry to add to the energy crisis being experienced across the continent (and the world), which may become more acute in winter. Typically, precipitation is higher in Norway in the winter months, which may give some hope that water levels will rise enough to prompt exports to flow, but weather is of course a chaotic and unpredictable phenomenon.
Terje Aasland, Norway's oil and energy minister, said of the decision that the government "will ensure that we have arrangements that prioritise the filling of our hydropower reservoirs and the security of supply for electricity, and limit exports when the water level in the reservoirs falls to very low levels". Water storage volumes are currently at an average of 49.3%, compared to the usual 74.4% at this time of the year; it is unclear what would constitute a level low enough to trigger a halt to exports. Norway has been exporting electricity over the summer period despite the lower levels to date.
Meanwhile, low water levels in the Rhine river are also affecting power generation, in this case threatening the delivery of coal to German power stations. The river has become almost unnavigable, and the cost of the transport of goods such as oil on the river has risen by more than a third compared to the last peak in 2018, when a drought shut the river for six months.