Second week of COP26 summit sees important announcements and a general mild approval of the meeting as a whole

Combustion Industry News Editor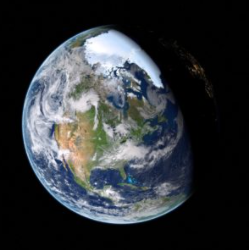 ---
Tense talks throughout the second week of the COP26 climate summit have culminated in a final non-binding agreement described as "a good negotiation" by US climate envoy John Kerry, although the agreement was weaker than many had hoped, with UN Secretary General Antonio Guterres saying the world is "still knocking on the door of climate catastrophe". Among the outcomes of the second week of the summit were:
That the more ambitious 1.5oC average global surface temperature rise target of the Paris Agreement would be 'kept alive'. Countries are expected to announce more ambitious greenhouse gas emissions reductions targets next year – an unwanted but perhaps pragmatic delay to such target setting.
Richer nations are to "at least double" their financing of climate mitigation measures in developing countries, with the prospect of a trillion dollar a year fund from 2025. However, there was nothing firm launched on 'loss and damages' – a kind of compensation from richer countries for poorer countries affected by climate change.
A framework was agreed, after six years of development, for the global trading of carbon-equivalent credits. It consists of a part open to the public and private sectors, and a second part that is for trading of credits between countries so that countries may meet emissions reductions targets. Existing credits from the Kyoto Protocol, many of which are said to be of 'low quality' will be allowed into the system, and there are fears that these will supress the value of credits overall, leading to a lack of carbon reducing projects. The overall aim of the framework is to incentivise reforestation and afforestation projects, as well as carbon capture projects, and if successful it would be highly significant. Five percent of the value of the credits of each project is to go into a fund to help developing countries adapt to climate change, while two percent of credits in the first part of the framework will be cancelled to facilitate an overall reduction in emissions. Prices for permits in the EU Emissions Trading System rose by 5.5% on the agreement, to a new record high of €66/tonne.
Leaders agreed to escalate "efforts to phase down unabated coal power, and phase out inefficient fossil fuel subsidies". The draft text was worded to "phase out" unabated coal power, but this was watered down after intervention from India and support by China. Much has been made of this wording change, and it could indeed be consequential, but lost in much media coverage has been that abated coal use would still be permitted. To become widespread, however, carbon capture, utilisation and storage costs would need to become economic, and there would need to be market rewards for 'baseload' power supply. The level of capture would also be key in the ongoing viability of abated coal use.
No firm date was set for the phasing out of fossil fuel subsidies. (In fact, subsidies appear to be increasing at present as governments attempt to control energy prices.)
In an unexpected announcement, China and the USA agreed to cooperate on climate mitigation measures, including methane emissions, the transition to clean energy and de-carbonisation, and to do so this decade. This is encouraging given their ongoing tensions on other issues, and in that the work is to be done this decade.
In general, oil and gas did not receive as much attention as coal, and one suspects that future climate summits, those towards the end of the decade, will have a much higher focus on those fuels.
Reaction to the outcome of the summit was mixed, though on the whole mildly positive.
Jennifer Morgan of Greenpeace said that "the signal coming out of this COP [is] that the era of coal is ending".
EU President Ursula von der Leyen said that the agreement "gives us confidence that we can provide a safe and prosperous space for humanity on this planet. But there will be no time to relax: there is still hard work ahead."
Tina Stee, climate envoy from the Marshall Islands, said that the "package is not perfect. The coal change and a weak outcome on loss and damage are blows [but…] elements of the Glasgow Package are a lifeline for my country. We must not discount the crucial wins covered in this package."
Activist Greta Thunberg said that while "we need these conferences", COP26 "succeeded at watering down the blah, blah, blah", and was otherwise a failure and a PR exercise. (According to the BBC, when asked about the detail of what action should be taken, she has said that "it is nothing to do with me", perhaps foreseeing it would make her activism more complicated.)
Lord Nicholas Stern, chair of the Grantham Research Institute on Climate Change, said that the summit was "a major step along the way, but it has still left us far short of the target of limiting warming to 1.5C. That it is why it is so important that countries agree to put forward by the end of next year more ambitious pledges for emissions cuts by 2030."