Saudi Aramco to ramp up investment in new oil production, but Saudi Arabia warns it is not responsible for meeting additional global demand

Combustion Industry News Editor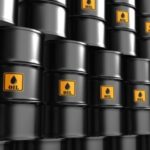 Saudi Aramco has said that it is planning to invest more into oil production to meet future oil demand, with chief executive Amin Nasser saying that plans for a rapid global transition away from fossil fuels were "totally unrealistic". The company's net income more than doubled last year, as oil prices rose and income also increased as a result of Aramco's purchase of a 70% stake in petrochemicals company Sabic. Global oil supply is decreasing, according to Mr Nasser, but Saudi Aramco is planning on increasing its maximum output capacity from 12 million barrels of oil per day to 13 million by 2027, raising expenditure from US$31.9 billion last year to $40-$50 billion this year.
The company's statements have come in the context of the Russian invasion of Ukraine and a scramble on the part of several countries to find alternatives to imports of Russian oil. However, a spokesperson for the kingdom of Saudi Arabia said that the country is not responsible for easing global oil shortages, and that missile strikes from Iranian-backed Houthi rebels in Yemen will disrupt oil production and supply, with Saudi Arabia having been the target of two successful attacks last week. Meanwhile, the International Energy Agency has released a 10-point plan for cutting the use of oil worldwide to avoid a "damaging supply crunch".