Saudi Aramco CEO urges more investment in oil and gas production to spur "security, affordability, and availability"

Combustion Industry News Editor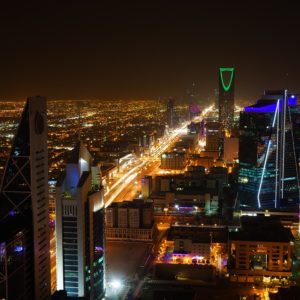 Amin Nasser, the CEO of Saudi Aramco, has told the Financial Times at the World Economic Forum in Davos that the world needs to rethink the energy transition, investing more in oil and gas production this decade.
Under-investment in such capacity has meant that, even before the war in Ukraine, countries were struggling with the cost of energy, and that, instead "of really working on a transition that will help the world by 2050, we are pushing the world to more coal because we are not taking seriously the issue of energy security, affordability and availability". Current global oil demand is around 100 million barrels per day, and could rise by another 5 million barrels as transport activity (including aviation) returns to pre-pandemic levels. However, spare production capacity is scarce, meaning prices are likely to remain high for years to come, especially factoring in various oil embargos on Russia (Russian oil output has reportedly fallen from 11 million barrels per day before the outbreak of war to 10 million, and may fall further.)
Although this scarcity is a boon for Saudi Aramco, which recently overtook Apple as the world's most valuable company, Mr Nasser believes that the world would be better off waiting until renewable power is able to fully replace oil and gas before reducing investment in new production, which would probably be decades off. His reasoning carries undeniable weight: "Without investment you will not have energy security and you will not have affordability, because with more supply you will have stability in prices."
Yet it is also true that high fossil fuel prices and uneven availability give a strong incentive to transition to cleaner forms of power generation that could also offer security of supply, and that oil price shocks have occurred in the past not related to investment issues.