Reuters lists range of interesting hydrogen and ammonia projects underway across the world

Combustion Industry News Editor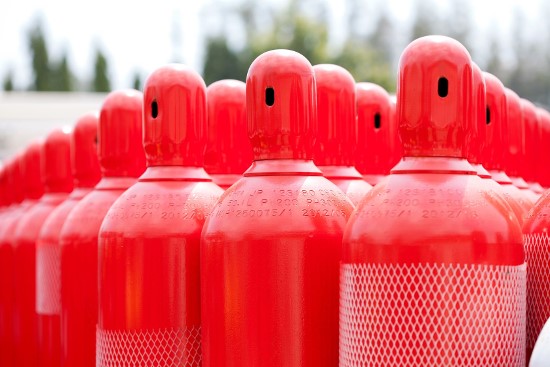 ---
Reuters has compiled an interesting list of 'projects to watch' as indicators in the development of hydrogen as an energy vector over the coming years. The focus is on what stimulates demand for hydrogen (be it 'blue' or 'green'), especially in areas where electrification is considered unfeasible. Comprising the list are:
A green ammonia plant in Saudi Arabia, a collaboration between Saudi Arabia's Neom planned city, the kingdom's ACWA Power, and Air Products. This huge US$5 billion (€4.1 billion) project is due to become operational in 2025, producing 1.2 million tonnes of green ammonia per year at full capacity, with an electrolyser being powered by 4 GW of solar power to produce hydrogen as an intermediate product. (see our blogpost on this project here)
A green hydrogen plant in Inner Mongolia, China, which is to produce 0.5 million tonnes of hydrogen, utilising 5 GW of solar and wind power, with completion due next year. The price tag is US$3.5 billion (€2.9 billion).
The blue hydrogen project in Victoria, Australia, which is to use brown coal as the feedstock and employ carbon capture and storage to decarbonise the process. Costing US$370 million (€302 million), the project is led by Kawasaki Heavy Industries, and the hydrogen is to be transported by ship – the world's first dedicated hydrogen carrier – to Japan. Shipping is to commence in March 2021. (see out blogpost on this project here)
The conversion of an existing ammonia plant in Porsgrunn, Norway, to produce 0.5 million tonnes of green ammonia per year, to be up and running by 2026. (see our blogpost about this project here)
The HYBRIT steel project in Sweden.
A project to power 300 homes in Scotland with 100% green hydrogen instead of gas for cooking and heating. (see our blogpost on this project here)
The hydrogen refuelling project in South Korea, which aims to have 100 H2 fuelling stations for vehicles deployed by 2022.
Long Ridge Energy Terminal, in Ohio, USA, a 485 MW power plant which will initially be powered by a natural gas/hydrogen blend and within a decade run entirely on hydrogen.
The range of projects is interesting in spanning four continents and being spread along the value chain from production to transport to utilisation both industrially and by consumers, and gives a sense of global growth of an economy partly driven by hydrogen.