Renewables provide record amount of power in Europe, but global news mixed as energy transition continues

Combustion Industry News Editor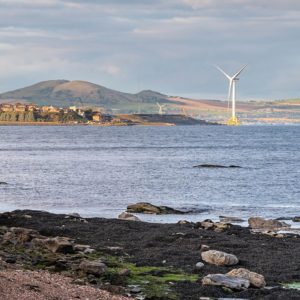 A number of stories in the past two weeks have shown a mixed picture of the deployment of renewable energies around the world.
As reported by Reuters, researchers found that in the European Union, fossil fuels produced just 33% of power in the first six months of this year, the lowest figure since data recording began in 1990. One contributor was 4.6% lower demand (itself the result of efficiency measures, high energy prices, and milder weather) compared to last year, the other major one being higher power generation from renewable technologies. Fossil fuel-fired generation accounted for 38% of power consumption in 2022. Power generation from solar has in fact been curtailed in some European countries (such as Spain and Poland) this year, showing that storage capacity is not keeping up with its need – one of the growing pains of the transition.
Meanwhile, shares in Danish power utility Ørsted dropped by 20% after it announced impairments of around US$2.3 billion because of supply chain problems at three of its major US offshore projects, as well as higher interest rates and lower US tax credit revenue than expected (because of lower 'local content' amounts).
As Reuters notes, its share price is now down 70% from its peak in 2021. More negative news came from the first ever auction of offshore windfarm development rights in the Gulf of Mexico, with only one bid received for one of the rights, and no bids for the other two rights. Lower wind speeds, the risk of hurricanes, and congestion appear to be the main drivers in the lack of interest, though the same problems that face Ørsted may also be contributing.
In Australia, a large hydropower project, Snowy Hydro 2.0, an expansion of the Snowy Mountains scheme developed between 1949 and 1974, has had its cost increased further. Originally forecast at AUD$2 billion (US$1.3 billion) for 2 GW of capacity, the cost is now projected to be AUD$12 billion, albeit for 2.2 GW of capacity.
Unforeseen construction difficulties, especially with tunnelling, as well as inflation have contributed to the increases. It is difficult to imagine the scheme would have gone ahead if such costs were known ahead of time, although when it is complete, the project will deliver additional value in acting as a large energy storage system to complement additional renewable power generation capacity. The news comes as the Australian Electricity Market Operator warned that, with expected high power demand in the coming southern hemisphere summer, the states of Victoria and South Australia may face power shortages.
A report by the organisation noted that "to ensure Australian consumers continue to have access to reliable electricity supplies, it's critical that planned investments in transmission, generation and storage projects are urgently delivered". The government of the state of New South Wales received advice in the last two weeks to keep the state's largest coal-fired power plant, the Eraring power station, online for longer than its planned closure in 2025 to reduce the risk of grid instability, and announced it will work with the owner, Origin Energy, to delay the closure.
The tricky energy transition continues.