Ørsted wins 20 year contract for CCS services for biomass firing

Combustion Industry News Editor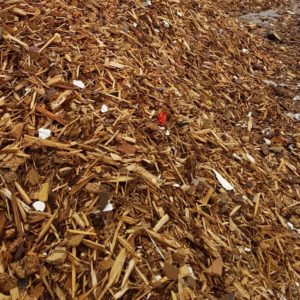 Danish energy company Ørsted has won a 20-year contract from the Danish Energy Agency to establish the 'Ørsted Kalundborg Hub' carbon capture and storage facility at its wood chip-fired Asnæs Power Station in Kalundborg (western Zealand), as well as carbon capture at the straw-fired Avedøre Power Station in the Greater Copenhagen area.
Capture of carbon dioxide is to begin in 2025 at the two plants, and reach full capture capacity by the following year, with 430,000 tonnes of biogenic CO2 to be captured annually (150,000 at Avedøre and 280,000 at Asnæs). It is envisaged that the Asnæs Power Station site will eventually form the centre of a CO2 hub, with transport and temporary storage infrastructure that could serve surrounding industry, with shipping probably to the Northern Lights undersea storage location in the Norwegian North Sea, where the CO2 from Asnæs and Avedøre will be sent. Ørsted is to employ Aker Carbon Capture's Just Catch modular technology at both sites, with five units to be installed across the two locations. Being bioenergy with carbon capture and storage, the 'negative' emissions are particularly interesting to large corporates looking to offset their own emissions.
In 2021, Microsoft signed an agreement with both Ørsted and Aker to explore such arrangements, and the tech giant has now signed a new deal to purchase 2.76 million tonnes of CO2 removal from the project over 11 years, providing firm financial support to the venture. An additional plus to the project is that the carbon capture processes at the two plants have the potential be able to regenerate surplus heat – around 35 MW at Avedøre, and 50 MW at Asnæs.