Natural gas markets in Europe and the USA briefly turn negative

Combustion Industry News Editor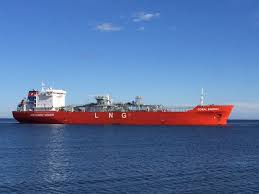 In a surprising turn of events in recent energy markets, natural gas prices on the European and Texan markets briefly turned negative on 25 October. On the West Texas market, "surging production" in the Permian Basin combined with outages at LNG export terminals and pipeline constraints due to maintenance such that there were few avenues to move along extracted natural gas. Producers were thus briefly paying intermediaries to take their product; this regional issue occurred even while the US futures gas price rose.
There were similarities in the European case, where the spot price for gas on the Dutch Title Transfer Facility gas hub also briefly went negative as locations to store gas became very scarce. European nations have been stockpiling gas in preparation for an anticipated winter crunch due to reduced supplies from Russia, but a milder-than-expected October, combined with reduced gas use by industry across the continent has meant that stores are close to full (in the region of 95%), while the means to process imported LNG is constrained in capacity.
At the time of negative prices, there were dozens of LNG tankers off the coast of Europe, many waiting to dock to unload their cargoes. For Europe, it is a positive sign that the dreaded winter of 2022/23 may not be as difficult as had been feared, though it is far too early to judge.