Atmospheric levels of methane, carbon dioxide and nitrous oxide reached record levels in 2021, while emissions set to rise again in 2022, though by less than previously expected

Combustion Industry News Editor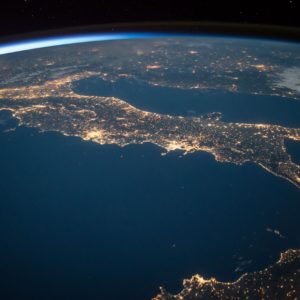 The World Meteorological Organization has published its annual Greenhouse Gas Bulletin, which shows that atmospheric concentrations of the three main greenhouse gases – carbon dioxide, methane, and nitrous oxide – all rose to record highs in 2021. What is more, the increase for methane from 2020 to 2021 was, for reasons currently unclear, the largest in the forty years that data has been collected. (One theory is that a reduction in hydroxyl radicals within the atmosphere, which can break down methane, is the cause, with the OH radicals possibly reducing because of increased levels of carbon monoxide, itself more prevalent because of a heightened level of wildfires.
The WMO itself states that the cause "seems to be a result of both biological and human-induced processes".) Carbon dioxide increased more than the average over the last decade. Levels of the three gases in 2021 were:
417 parts per million for CO2, 149% above pre-industrial levels
1908 parts per billion for methane, 262% above pre-industrial levels
5 parts per billion for nitrous oxide, 124% above pre-industrial levels.
The findings were published in the run up to the COP27 climate conference in Egypt, with WMO Secretary-General Prof. Petteri Taalas saying that they underline the vital necessity "of urgent action to cut greenhouse gas emissions and prevent global temperatures rising even further in the future."
A small encouragement has come from the International Energy Agency, though, with a prediction that global carbon dioxide emissions from fossil fuel combustion will rise by under 1% this year, "as a strong expansion of renewables and electric vehicles prevents a much sharper rise". Without this expansion, the rise in emissions would have been more than three times higher.