Gas prices to stay high for at least four years, Eni chief predicts

Combustion Industry News Editor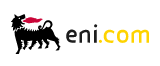 Eni chief executive Claudio Descalzi has predicted that European gas markets will remain tight for the next four years at least, a result not only of the pandemic but a longer-term trend of falling investment in oil and gas production.
Added production capacity in Qatar, scheduled to come online in 2026, is what is expected to bring more balance to the supply and demand relationship. For oil, Mr Descalzi believes that it will take two years for the market to become less tight. Eni's chief was speaking as the company announced its highest annual profits since 2012, and before the Russian invasion of Ukraine.