More than meets the eye in news existing Australian coal fired plants now often as expensive to run than new solar or wind is to install and run

Combustion Industry News Editor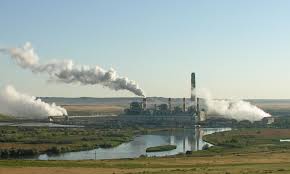 A new report by Bloomberg New Energy Finance has found that at present in the Australian states of Queensland and New South Wales, the cost of installing solar and wind power generation is in many cases as cheap as producing electricity from existing coal-fired power plants. The news is interesting in two respects. The first is in the ostensible fact of the competitiveness of new solar and wind compared to already-installed coal – it is undeniable that renewables are becoming more and more cost competitive with fossil fuels, and that utilities will increasingly favour their installation. The second respect is the differing ways in which the report has been covered by different organisations. On one hand, the Climate Council (formerly funded by the Australian government, and now crowd-funded) described the finding as a "critical inflection point" in the transition from fossil-fired power generation to renewables, at the same time referring to one of Australia's older coal-fired power plants, Liddell, as "decrepit". On the other hand, the Australian Energy Council (an organisation representing many of Australia's utilities, most of which are still largely reliant on fossil fuels) took a more sober view of the findings. It placed greater emphasis on how the increase in coal prices over the last two years – rising from AUD$55-75/tonne (US$40-54/€35-47) in early 2016 to AUD$90-160/tonne in August 2018 – has meant similar rises of 60-100% in electricity prices from coal-firing, and how this has made solar and wind much more cost competitive. In addition, it pointed out that the variable nature of solar and wind isn't taken into account in the comparisons. However, there was less emphasis on the falling cost of solar and wind, which is undeniably impressive. According to the BNEF report, the levelized cost of electricity of new solar has fallen from AUD$~90-170/MWh in 2016 to AUD$~50-70/MWh, while for new wind the fall has been from AUD$~70-135/MWh to AUD$~55-82/MWh. While two years ago running existing coal-fired power plants was 2-6 times cheaper than solar and 1.75-4.5 times than wind, coal now only sometimes has a slight advantage. As costs for renewables will continue to fall, it may be in another two years that renewables are uniformly cheaper than existing coal, and it is on this assumption that the Climate Council's post seems to imply that investment decisions for utilities should now be a simple choice favouring renewables. However, it is possible that coal prices will once again fall, and at some point of penetration of renewables, the economic picture may change as it becomes more expensive to further integrate intermittent generation.