MHI signs statement of cooperation with government of South Australia to accelerate hydrogen industry

Combustion Industry News Editor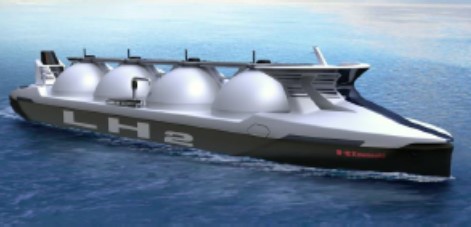 Mitsubishi Heavy Industries has signed a 'statement of cooperation' with the government of the state of South Australia, with the aim being the acceleration of the development of the hydrogen industry. Within this overarching aim are specific focuses on developing a hydrogen export sector, "fostering advances in new technologies and new industrial opportunities through research partnerships", large-scale industrial decarbonisation projects, and helping build a near-term Australian domestic hydrogen ecosystem.
South Australian Premier Peter Malinauskas (the equivalent of a governor in the US) said at the signing that the Statement of Cooperation "is a commitment from the State Government and industry partners to work together to accelerate the development of South Australia's hydrogen economy. South Australia is open for business and we are ambitious about hydrogen."
The state has vast areas suitable for solar energy production as well as considerable wind resources, and is something of a leader in renewables within Australia, positioning it well for green fuel production.