IEA World Energy Outlook focuses on net-zero, pointing to enormous required investments, while fossil fuel use looks set to exceed necessary declines

Combustion Industry News Editor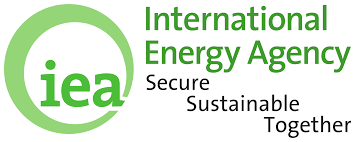 ---
The International Energy Agency has released the 2021 version of its World Energy Outlook, and as usual it is packed with fascinating insights and information, with this edition having a concentration on progress on climate targets. It captures global and national energy systems in transition from those based on fossil fuels to lower-carbon forms, finding that "every data point showing the speed of change in energy can be countered by another showing the stubbornness of the status quo". Overall, the "direction of travel is a long way from alignment with the IEA's landmark Net Zero Emissions (NZE) by 2050 Scenario, published in May 2021", though there has been considerable movement on climate policies and pledges since the 2015 Paris Agreement, and especially in the lead-up to the Glasgow COP26 summit, to take place over the coming three weeks. Of particular note are that:
The roll-out of renewable power generation capacity is accelerating, but must double its rate compared to announced pledges to 2030. This is in large part because of a divergence between countries – some are rapidly deploying renewables, while others are much slower at doing so. The IEA finds finance to be "the missing link to accelerate clean energy deployment in developing economies".
Oil use is projected to peak by around 2025, after which will follow a slow decline (according to announced pledges), as electric vehicles become more widespread. The IEA's Net Zero scenario sees a sharp decline in oil consumption from 2022, but this appears very unlikely to happen.
Energy efficiency must be central to greenhouse gas emissions reductions, with the energy intensity of the global economy needing to fall at 4% each year to 2030, twice the rate of improvement of the previous decade.
Methane emissions from fossil fuel operations must be quickly and deeply cut by 2030.
With all the necessary improvements in energy systems, there must be a strong focus on innovation, as "almost half of the emissions reductions achieved in the NZE in 2050 come from technologies that today are at the demonstration or prototype stage". Low/zero hydrogen and other fuels, as well as carbon capture, utilisation and storage, are amongst the most important areas of innovation.
"The number of people without access to electricity is set to rise by 2% in 2021, with almost all of the increase in sub-Saharan Africa."
China's announcement of an end to support for building coal plants abroad could lead to 190GW less of new coal capacity by 2030 than the 540GW previously projected, yet by the IEA's NZE scenario, there needs to be a 55% decrease in coal consumption by 2030. It is also emphasised that "managing the phase-out of coal depends on early and sustained engagement by governments and financial institutions to mitigate the impacts on affected workers and communities, and to allow for the reclamation and repurposing of lands."
That oil and coal use will probably be higher in reality compared to the IEA's NZE scenario points to a greater need for carbon capture and storage, and/or faster development of low-carbon fuels such as green ammonia, as well as a higher reliance on negative emissions technologies. (A UN report highlighting the 'production gap' between countries' planned extraction of fossil fuels and the need to limit their extraction to meet climate goals was also released last week.)
Annual investment surging to a staggering US$4 trillion by 2030 is expected to be required to be consistent with limiting global average surface temperature rises to 1.5oC. However, the world "is not investing enough to meet its future energy needs, and uncertainties over policies and demand trajectories create a strong risk of a volatile period ahead for energy markets". Such scenarios, while being damaging to everyday life in themselves, have the potential to destroy confidence in the energy transition, a risk in itself.