IEA releases World Energy Outlook 2020 report

Combustion Industry News Editor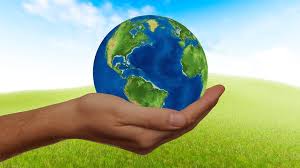 ---
The International Energy Agency has released the 2020 edition of its flagship publication the World Energy Outlook, this year exploring decade-long pathway scenarios out of the COVID-19 pandemic. It estimates that global energy demand will fall 5% over this year compared to 2019, energy investment 18%, and energy-related CO2 emissions 7% (such that they at the same level as 10 years ago). Energy from coal firing will be down 7%, oil 8%, and natural gas 3%, while electricity demand is expected to fall 2% over the course of the year. Energy produced from renewable resources, on the other hand, is expected to rise by 1%. From what the IEA can say presently, it appears methane emissions have not fallen significantly, despite lower oil and gas production.
As the IEA sees it, growth in demand in energy will occur only in developing economies over the next decade, led by India. However, if the world only sluggishly deals with the COVID-19 pandemic (i.e. energy demand returns to pre-pandemic levels by around 2025), progress on providing access to electricity to the ~775 million currently without it will be set back, and indeed the number of people without an electricity service this year has grown by some 100 million, pushing those people to use more polluting and less efficient sources of energy. Renewables, with solar "at the centre of this new constellation of electricity generation technologies", will continue to grow rapidly worldwide over the next decade, due to their increasing inexpensiveness – "solar PV is consistently cheaper than new coal- or gas-fired power plants in most countries, and solar projects now offer some of the lowest cost electricity ever seen". As renewables come to constitute larger shares of electricity sectors, however, a greater premium will be put on "robust grids and other sources of flexibility, as well as reliable supplies of the critical minerals and metals that are vital to its secure transformation", and storage will become more and more important. In fact, spending on grids over the coming decade will need to be 80% higher than over the past decade to meet policies already stated, making it somewhat doubtful it will occur, and thus a risk. By 2040, it is expected that coal will only contribute 20% of the world's energy (under the same scenario of policies already stated), lower than expected before the COVID-19 pandemic, and well below the current 37% – though in terms of absolute demand the decline will be less. Total oil demand, however, is only projected to fall by 2040 under the IEA's "Sustainable Development Scenario", in which there is a "surge in clean energy policies" – in itself not at all unfeasible. Meanwhile, under currently stated policies, demand for gas is expected to increase to 2040, but reduce under the sustainable development scenario.
As with every World Energy Outlook, there are many interesting projections and findings, which are worth spending the time to look over.