French grid operator describes conditions under which France could operate without coal power plants

Combustion Industry News Editor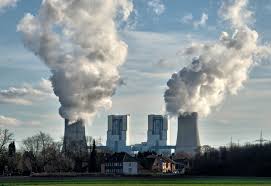 France's grid operator, RTE, has studied the potential effect of closing France's 3000 MW worth of coal-fired power plants on grid reliability, giving qualified assurance that the closures will not affect reliability. If the country successfully commissions EDF's new nuclear reactor in Flamanville, a new gas-fired power plant, and a high-voltage power interconnector between Britain and France, and power demand remains stable compared to now, plant closures could start in 2022. However, the failure to satisfy any of the above conditions would mean a risk to security of supply, according to RTE. Despite this, if the 1,200 MW Cordemais coal-fired power plant is converted, as planned, to fire EDF's Ecocombust biomass product, it would only be needed during prolonged cold snaps, operating a maximum of 250 hours per year. This finding may throw the conversion into doubt, as the plant could be kept as a back-up coal-fired plant without much environmental concern.