First week of COP26 sees raft of announcements affecting combustion industry

Combustion Industry News Editor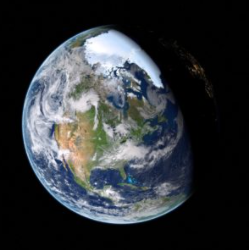 ---
The COP26 climate conference in Glasgow has so far yielded a broad range of announcements, as delegates finalise negotiations of initiatives long in the planning. Amongst the major announcements have been:
A pledge by India to achieve net-zero greenhouse gas emissions by 2070. The announcement was viewed as "a big turnaround" for the world's third largest territorial GHG emitter, and although it broke one of the aims of the conference (that all nations would declare 2050 net-zero targets), it was nevertheless seen as significant progress (90% of world GDP has now pledged a net-zero target). Prime Minister Narendra Modi also said that 50% of energy (although the meaning is very likely electricity) will be sourced from renewables by 2030, and reduce its carbon intensity by 45% in the same timeframe.
Vietnam set a net-zero target for 2050, as did Australia. The latter declined to set a more ambitious 2030 target than its existing pledge, however.
Brazil announced an aim to reduce emissions by 50% this decade (presumably from its 1990 emissions, but that is unclear at the time of writing).
Barbados prime minister Mia Mottley pointed out that central banks across the world had generated US$25 trillion of money in 'quantitative easing' programmes, and quite reasonably questioned why similar action could not be performed to finance climate action.
More than 100 world leaders agreed to end and reverse deforestation by 2030, a highly significant achievement given the large role land-use change plays in GHG emissions. Russia and Brazil were amongst the signatories, as were Canada, China, Indonesia, the Democratic Republic of the Congo, the Ivory Coast, the USA and Australia.
A separate grouping of 105 countries pledged to reduce methane emissions by 30% by 2031, but this did not include China, India, Russia, Iran and Australia.
Interestingly, the Asian Development Bank announced it would pilot a fund to buy coal-fired power plants in order to close them early. The initial fund will be worth US$2.5-3.5 billion, and target older, inefficient plants in Indonesia, the Philippines and Vietnam.
More than 40 countries made a commitment to "cease issuance of new permits for new unabated coal-fired power generation projects, cease new construction of unabated coal-fired power generation projects and to end new direct government support for unabated international coal-fired power generation". Of those 40 countries, 23 of them had previously not made such a commitment, including Poland, Vietnam, Chile, Morocco, South Korea and Ukraine. (Indonesia and the Philippines did not commit to the statement, but did commit to other clause of a wider 'Global Coal to Clean Power Transition Statement', which included statements about rapidly scaling-up clean power and energy efficiency deployments.) In addition to those countries, a number of major energy companies also supported the statement, including EDF, Engie, Iberdrola, Orsted, SSE, National Grid and Varma, although most had already announced such measures previously.
Commitments from China, Korea, Japan, the USA and 16 other countries to end financing for foreign coal projects were reiterated.
The UK, USA and Germany agreed to help pay US$8.5 billion to help South Africa move away from the use of coal.
The conference was not attended by Russian President Vladimir Putin, Chinese President Xi Jinping, or Turkish President Recep Erdoğan.