European natural gas supply concerns easing amidst kind weather, demand curbs, and construction completion of first German import terminal

Combustion Industry News Editor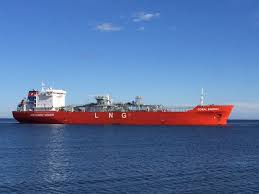 The Financial Times has looked at the factors that have been easing European concerns at having sufficient natural gas for the coming winter, concerns that were grave just a few months ago.
The most important factor has been unusually mild weather to date, meaning reduced demand for heating. Second to this has been reduced use by industry, which while not positive for the economy short term, has been beneficial for preserving gas supplies, and may help long-term to improve efficiencies. In Germany, consumption by industry has been reduced by 20%, through efficiency measures, production shutdowns and fuel switching.
Another factor has been that the European Union acted fairly early to require its member states to have storages at least 80% full by 1 November, something that encouraged demand curbs well before that date. But other factors, too, have played a role: it is probable that natural gas production has increased globally in response to high prices/demand, while there is a higher number of LNG carriers navigating the world's oceans – by the end of last year, there were 700 ships, in comparison to 584 just two years previously – and more are being built.
This also points to less of a longer-term problem, as European countries, particularly Germany, add LNG import terminal capacity over the next year; this, combined with an accelerated rollout of renewable energies, seem likely to improve supply for next year and beyond, at least relative to recent months.
Germany's LNG import capacity roll out took a major step forward last week, when construction of the country's first import terminal was completed at the port of Wilhelmshaven on the North Sea, after just 200 days. German economy minister Robert Habeck said of the impressive timeframe that "Germany can be fast and advance infrastructure projects with great determination when the federal and regional governments, together with the project participants, all pull together."