European Bank for Reconstruction and Development to no longer finance coal projects, focusing instead on renewables and gas

Combustion Industry News Editor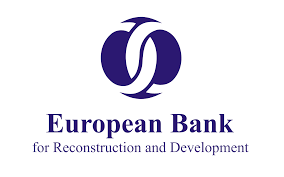 The managing director of the energy and natural resources division of the European Bank for Reconstruction and Development, Nandita Parshad, has announced that the bank will no longer fund coal fired power stations, writing in the Financial Times that "it is a definite position: no coal, no caveats." Citing Skopje as the most polluted capital in the world, and Poland as being home to seven of the top 10 cities in terms of airborne particular matter concentrations, Ms Parshad argues that air quality issues, including wider climate change ramifications, mean that it is no longer appropriate for the bank to finance such projects. The policy change is perhaps more of a formality than it first appears – the bank has not financed a coal project for the last seven years. However, there is a stated intent to finance energy efficiency, renewables, network integration, "cleaner and more resilient energy sources", and the facilitation of electrification. Gas-fired plants are seen as the primary means for achieving cleaner and more resilient energy sources as a transitionary phase for the countries in which the EBRD works. Whether gas is available and affordable for all such countries is somewhat uncertain, but the firm intent of the EBRD is clear.