Eni and Air Liquide to work on CCS in Mediterranean region

Combustion Industry News Editor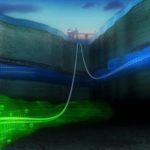 Eni and Air Liquide are to work together on carbon capture and storage projects in the Mediterranean region. Air Liquide is to provide its Cryocap technology, which is able to capture up to 95% of CO2 from mixed-gas streams, and which the company has been deploying in Northern Europe. Eni, meanwhile, will bring its expertise in gas field exploitation and management, helping to identify storage sites and their management. Few additional details are available at present, but Air Liquide's press release talks about the focus being difficult to abate industries, pointing the way towards steelmaking, cement making and other processes.