BBC investigation finds some flaring emissions from oil and gas operations not being reported

Combustion Industry News Editor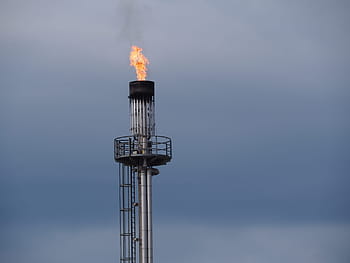 An investigation by the BBC has found that oil and gas companies are not declaring greenhouse gas emissions from some of their gas flaring activities, with the focus of investigation being oil and gas operations in Iraq. Companies such as BP, Eni, ExxonMobil, Chevron and Shell have presences in the country, but often (around 50% of the time, according to the BBC) contract out the operation of individual sites to other companies.
Through the use of such contracts, it is the contractors who are obliged to report any flaring, but "through months of analysis the BBC found dozens of oil fields where these operators are not declaring the emissions either, meaning no-one is," in the words of the article. Both Shell and Eni told the BBC that they do estimate overall emissions from non-operated sites, though this is not broken down by activity (such as flaring).
All five of the companies investigated by the BBC have signed up to a World Bank initiative to eliminate routine flaring by 2030, with Shell having a more ambitious goal of completing this by 2025. The non-operated sites do not fall within this pledge; the companies all told the BBC that it was standard practice for the operators of the sites to be responsible for reporting, and this would make some sense, given that measurement of flaring would most accurately be done by the operators. It does however present something of a loophole for the larger oil and gas companies, one which public (and possibly investor) pressure will now be on to close.
In addition to the greenhouse gas emissions not being reported (estimated at 20 million tonnes of CO2-equivalent in 2021 for the sites it investigated), the investigation also focused on the local health effects of the emissions, with the report stating that people living near flaring sites "have long suspected that childhood leukaemia is on the increase, and that flaring is behind it." In the Basra region of Iraq, for instance, a leaked Iraq Health Ministry report seen by BBC News Arabic estimated that new cases of all types of cancer rose by 20% between 2015 and 2018. Air quality testing in 2021 found elevated levels of benzene, in some cases higher than Iraq's national limit, and urine samples have found 70% of the 52 children sampled have elevated levels of 2-Naphthol. The report is harrowing but informative.