Deals signed to increase LNG export from US to Europe

Combustion Industry News Editor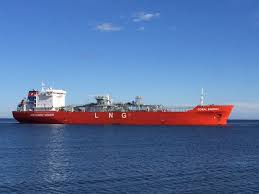 US LNG producers have signed a string of deals aimed at boosting exports to Europe, as the Financial Times reports. Cheniere Energy, the USA's largest exporter with a current 45 million tonne/year capacity (of the estimated total 99 million tonnes/y from the country as a whole), has made a final investment decision to add a further 10 million tonnes capacity by late 2025, at Corpus Cristi on the Texan coast. Meanwhile, a wave of supply details have been struck, for instance Venture Global's deal to sell 2 million tonnes/y to Chevron over 20 years, matched by Cheniere's own deal for the same amount with Chevron, over 15 years, and another Venture Global deal to provide 1.5 million tonnes/y to Germany's EnBW, the first long term deal involving a German firm. Chemicals company Ienos has also announced plans to begin trading LNG. The deals come after the agreement between the EU and the US government in March of this year to increase supplies across the Atlantic to help ease Europe's reliance on Russian gas, which has now reduced from around 40% prior to the Russian invasion of Ukraine to 20%, though this may be aided by lower demand during the warmer months.