Climate Action Tracker estimates greenhouse gas emissions must be halved by 2030 to limit global average temperature rise to 1.5 degrees Celsius

Combustion Industry News Editor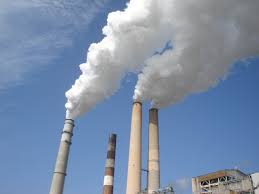 Newly released analysis by the Climate Action Tracker organisation, run by a collection of European scientists, has estimated that global carbon-equivalent emissions need to be halved by 2030 to meet the goal of limiting the global average temperature rise to 1.5oC above the pre-industrial level. Energy-related carbon emissions were at a record high last year, according to Climate Action Tracker, while only two countries – Morocco and The Gambia – have national plans that would be sufficient to meet the 1.5oC target (provided other nations raised their targets). Currently, if all pledges made under the Paris Agreement were delivered, CAT estimates that global temperatures would rise by 3.0oC. In more positive news, that estimate is down from the same organisation's estimate of a 3.3oC increase made only in December last year, which is a sign that more ambitious targets are rather rapidly being made across the world.