China working on improving efficiency of subcritical coal-fired units

Combustion Industry News Editor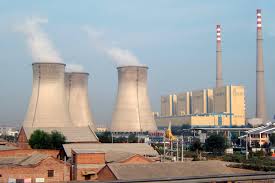 A blog post from the International Energy Agency's Clean Coal Centre has looked at the work being done in China in regards to making subcritical coal-fired power units more efficient, given the Chinese government's target that by 2020, all coal-fired power units should achieve an annual average unit net efficiency of at least 39.6% (lower heating value). This target, combined with other governmental requirements across utilities' fleets, is likely to force the closure of older, smaller subcritical units, while all new coal-plants will need to be high efficiency, low emissions (ultra-supercritical) plants. However, owners of newer subcritical units (which typically have a maximum efficiency of only 39%) are likely to want to upgrade their plants to extend their operation beyond 2020, and a team led by Professor Feng Weizhong at Shanghai Shenergy Power Technology Co is working on ways of doing this. After recently making improvements to some HELE plants, the team is looking at increasing the maximum temperature of the main and hot reheat steam processes of some subcritical plants from 538/538°C to 600/600°C (keeping the pressure the same), which they expect will raise the efficiency of certain plants to 42.9% for 300 MWe units and higher for larger units. Shanghai Shenergy is working with China Resources Power at one plant and Siemens at a different plant to incorporate these changes, which will also involve adapting the control stage, incorporating advanced blade designs, and ensuring additional steam extraction for the high-pressure pre-heater. The higher efficiency will mean better operating profits, while the cost of the retrofit is put at around one third of the cost of a new build.