Biden administration to allow oil and gas drilling on some federal lands

Combustion Industry News Editor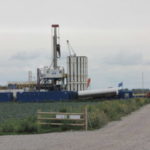 Reuters has reported that the Biden administration has "resumed plans for oil and gas development on federal lands", a move in opposition to a pledge during the 2020 election campaign to end the auctioning of drilling licences for such land.
There is moderation in the move, made in the context of the energy squeeze brought about first by the COVID-19 pandemic and then made worse by the Russian invasion of Ukraine. The announcement, made on 15 April, will allow 144,000 acres of federal land to be drilled for oil and gas, an 80% reduction from what was previously available, and royalties have been set at 18.75%, up from the previous 12.5%.
Anne Bradbury, Head of the American Exploration & Production Council, has welcomed the decision, saying that to "really unleash American energy, the Biden administration should continue to hold ongoing lease sales pursuant to the Mineral Leasing Act, issue permits more expeditiously, and provide consistent regulatory certainty." Environmental groups, however, have criticized the move, with the Center for Biological Diversity stating that the "Biden administration's claim that it must hold these lease sales is pure fiction and a reckless failure of climate leadership", and that it ignores "the horror of firestorms, floods and megadroughts", while accepting "climate catastrophes as business as usual."