Baltic Pipe opens, bringing natural gas from Norway to Poland

Combustion Industry News Editor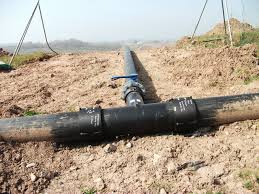 Flow of natural gas has commenced through the Baltic Pipe, which connects supplier Norway to consumer Poland. Inaugurated the day after the explosions that caused ruptures in both Nord Stream pipelines, the Baltic Pipe has an annual capacity of 10 billion cubic metres of natural gas, and was long in the planning, having started in 2001 as a Danish-Polish project, stalling soon afterwards, before being revived again in 2007. Poland has long sought to become independent from Russian natural gas supplies, also building the Świnoujście LNG terminal, which was completed in 2016.
Meanwhile, flow of natural gas from Russia to Italy (via Ukraine, Slovakia and Austria) was halted at the beginning of October, with Gazprom stating that regulatory changes in Austria meant that it could not deliver the gas. Supplies of gas had been averaging 15 million cubic metres per day in September, and were still reaching Austria from Russia, suggesting the matter would be a passing one only. This was confirmed by 5 October, when flow began again.